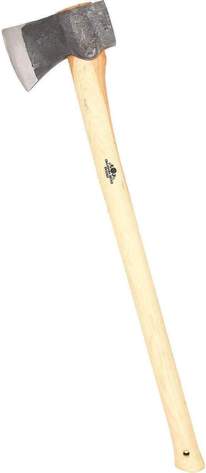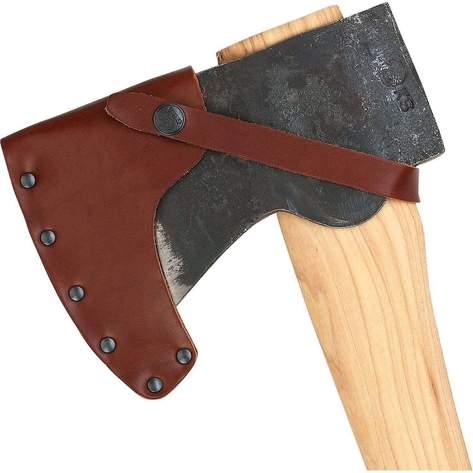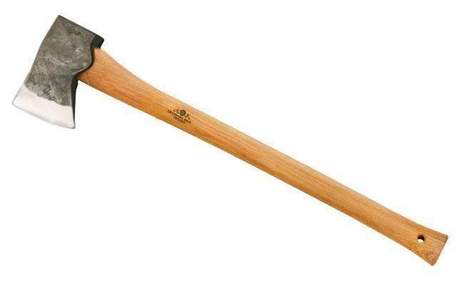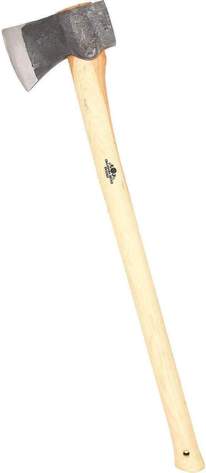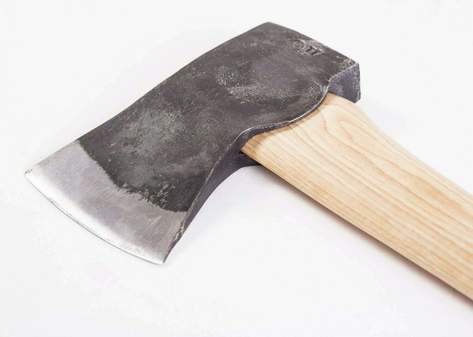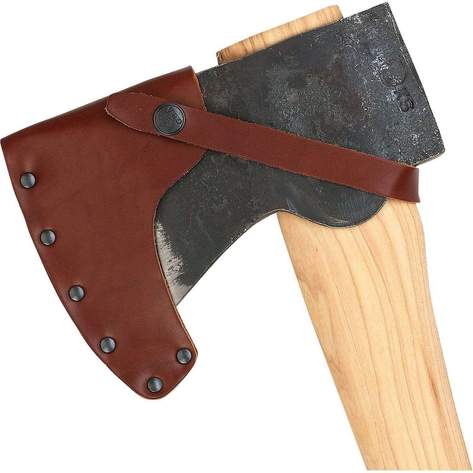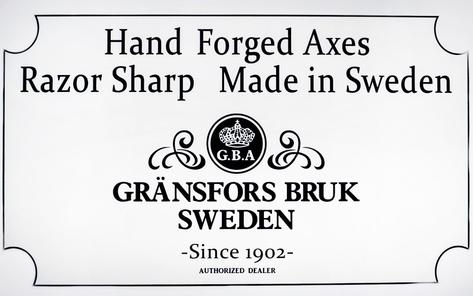 Gransfors American Felling Axe #434-3 with 31" Straight Handle 
The Gränsfors American Felling Axe is a professional axe for those who want to work in the forest in the traditional way. The axe is ideal for felling very large trees, thanks to its long, broad edge of 11.5 cm. The axe is forged to a curved bit, making it suitable for cutting into fresh, resinous wood such as spruce or pine. The heavy head and long handle also give considerable power to the cut. The axe is almost twice as heavy as the Scandinavian Forest Axe.
Each Gransfors Axe head is hand-forged from high quality Swedish steel that is honed, tempered & annealed to the perfect hardness by the experienced Gränfors Bruk Swedish Smiths who stamp their initials on the head. Each Gransfors axe is a one-of-a-kind masterpiece you'll treasure for years to come.
Item no: 434-3
Length with handle: 31" Straight Handle
Weight: 2.1 kg (4.6 lb)
Sheath in vegetable-tanned leather
Handmade in Sweden by skilled blacksmiths