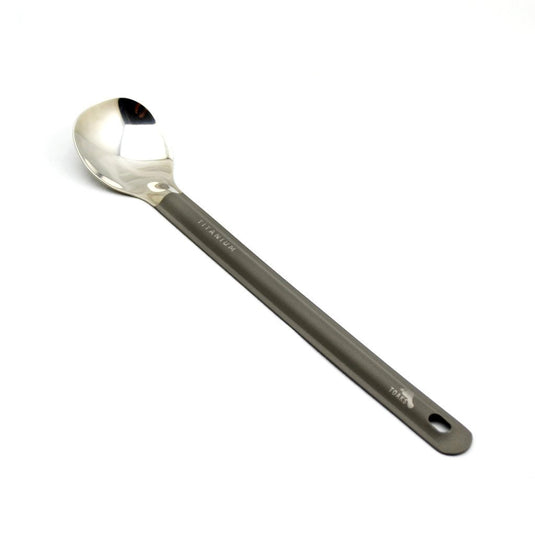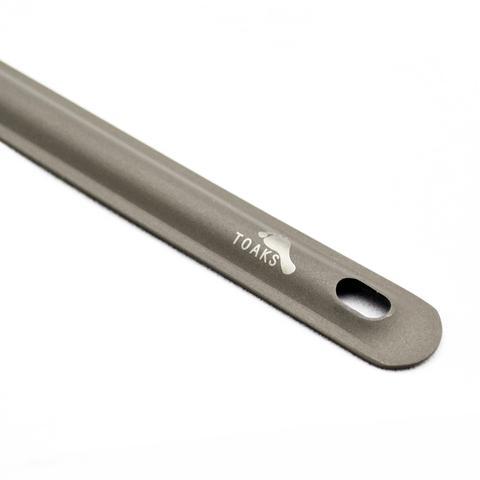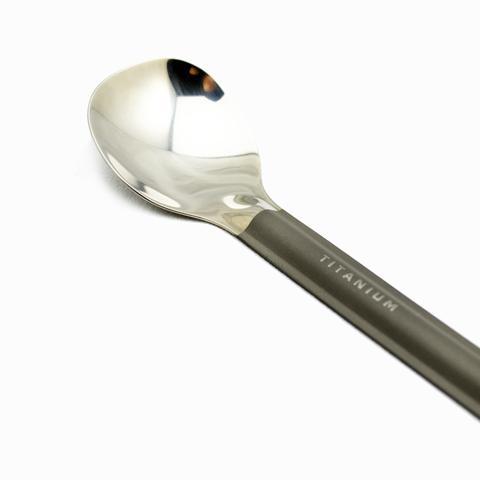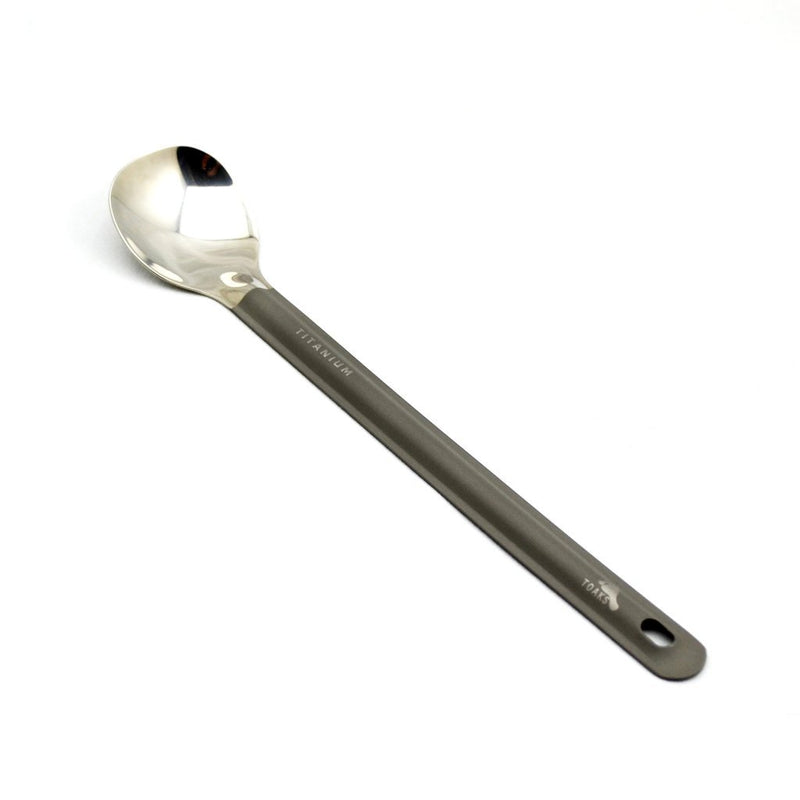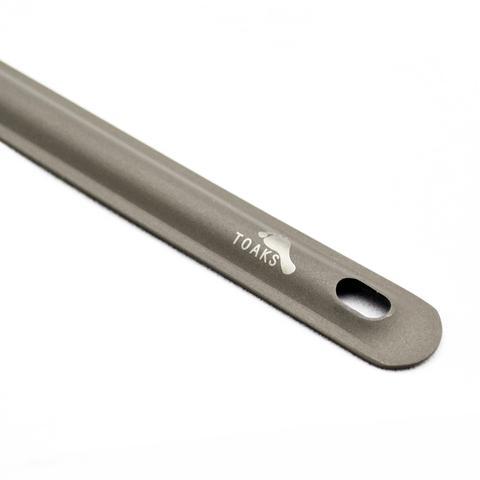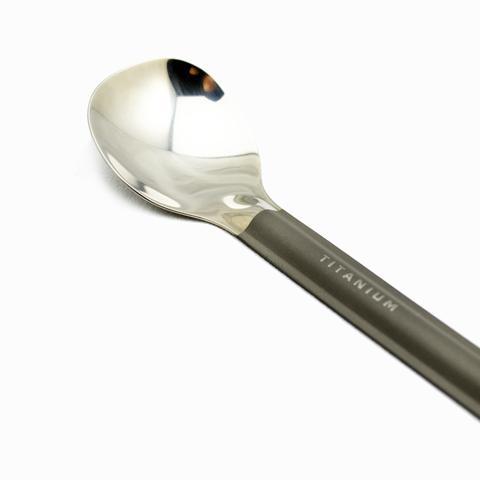 Perfect for eating out of dehydrated or freeze-dried food bags, the TOAKS Titanium Long-handle Spoon allows you to reach the bottom of your bag without getting your hand messy.
1. Polished bowl brings smooth touch and matte finish handle gives solid holding.
2. Long handle and flat head make it easy to reach corner in bottle.
Length: 8 1/2"
Weight: 0.5oz (15g)
Material: Titanium