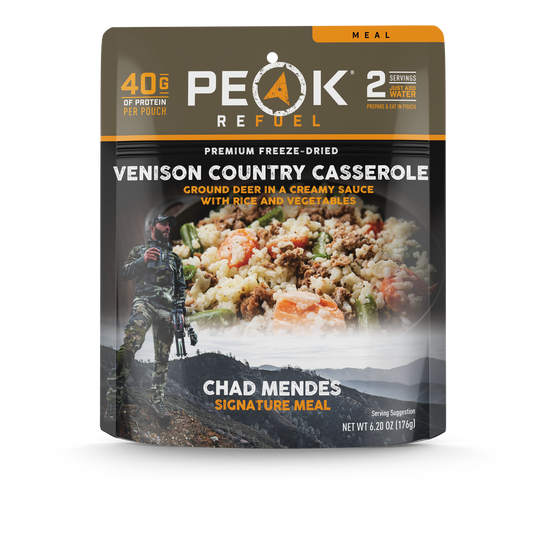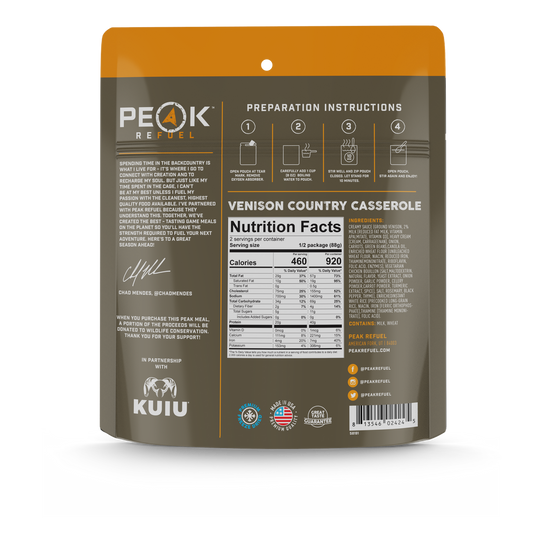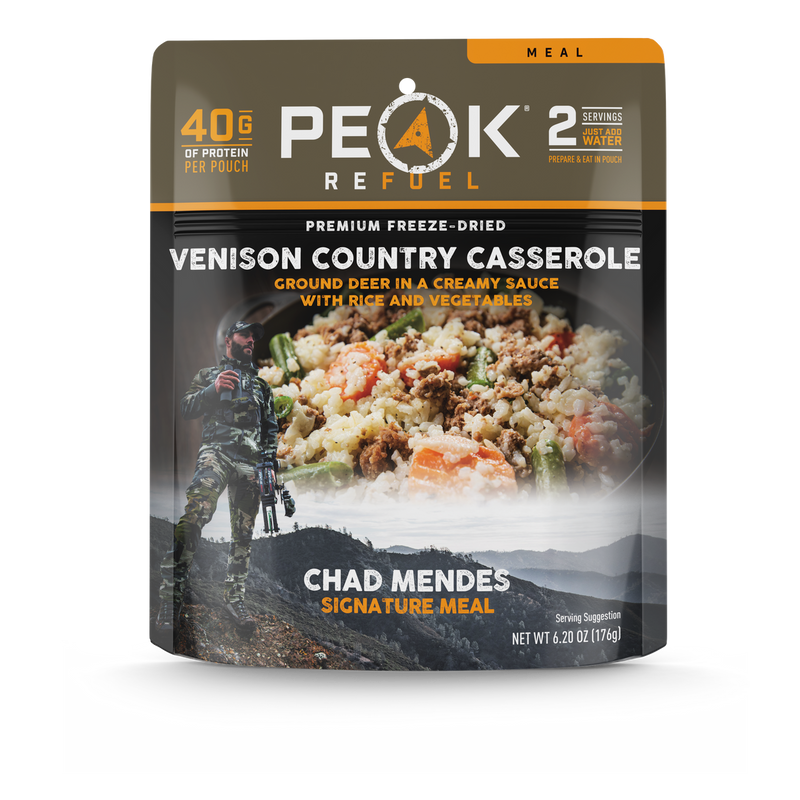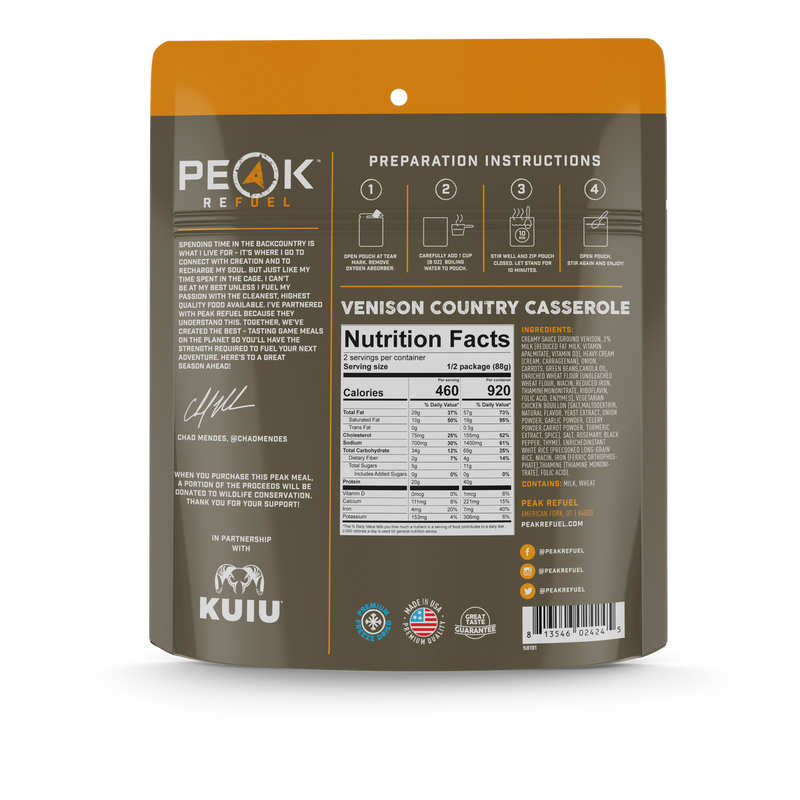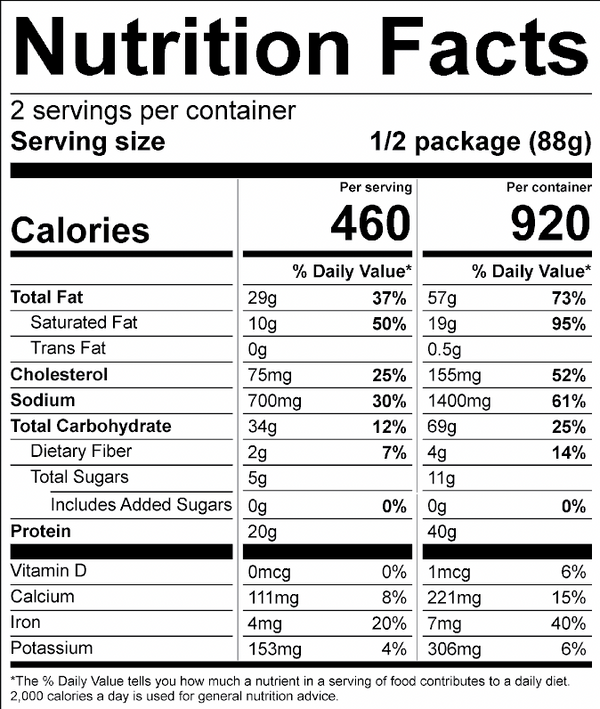 HIGH PROTEIN | 100% REAL VENISON | PREMIUM INGREDIENTS - Venison Country Casserole Ground Deer in a Creamy Sauce with Rice and Vegetables
Not today, hunger.
This lightweight pack packs a punch.
1/2
Boil less water, start eating faster. Just boil 10.5 oz of water and you're ready to go.
Creamy sauce (ground venison, 2% milk [reduced fat milk, vitamin a palmitate, vitamin D3], heavy cream [cream, carrageen], onion carrots, green beans, canola oil, enriched wheat flour[unbleached wheat flour, niacin, reduced iron, thiamine, mononitrate, riboflavin, folic acid, enzymes], vegetarian chicken bouillon [salt, maltodextrin, natural flavor, yeast extract, onion powder, celery powder, carrot powder, turmeric extract, spice], salt rosemary, black pepper, thyme), enriched instant white rice (precooked long-grain rice, niacin, iron [ferric orthophosphate], thiamine [thiamine mononitrate], folic acid).
I wanted to create a meal that embodied the taste of a home-cooked meal while still providing the best fuel out there. With the perfect amount of rice, the creamiest sauce, and delicious veggies, you'll feel like you're sitting at a dinner table even in the deepest part of the backcountry. This will definitely leave you wanting more - I'm pumped for you to try it!
-Chad 
A portion of the proceeds from this meal will be donated to meaningful wildlife conservation projects - Thank you for your support! 
Protein – 40g per pouch
Servings - 2
Serving size – ½ pouch
Contains – Milk, Wheat
Net Weight – 6.20oz
Made & Packaged in the USA
Calories per Pouch - 920
Prep Time - 10 min
Water - 8oz