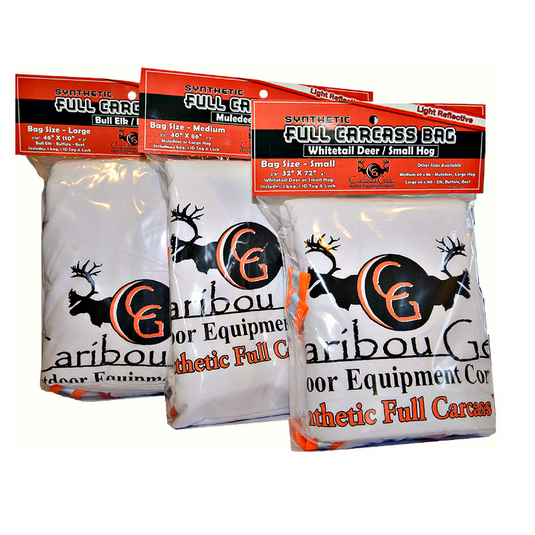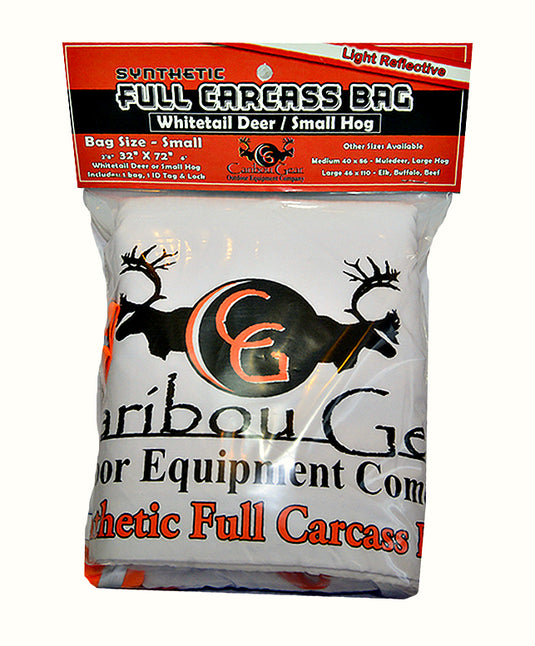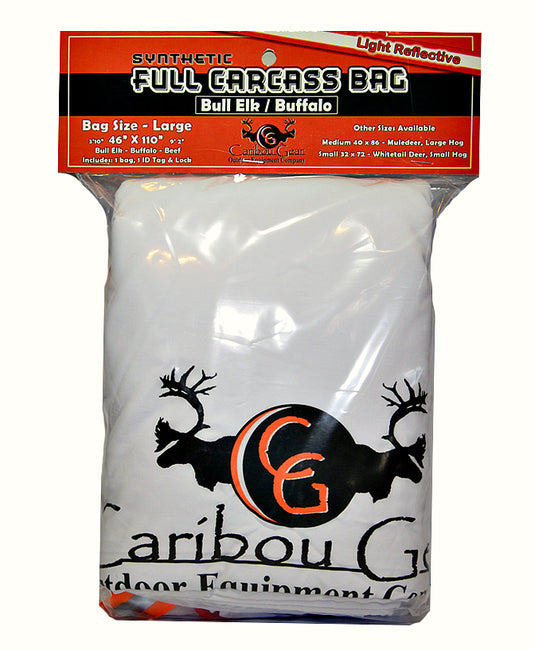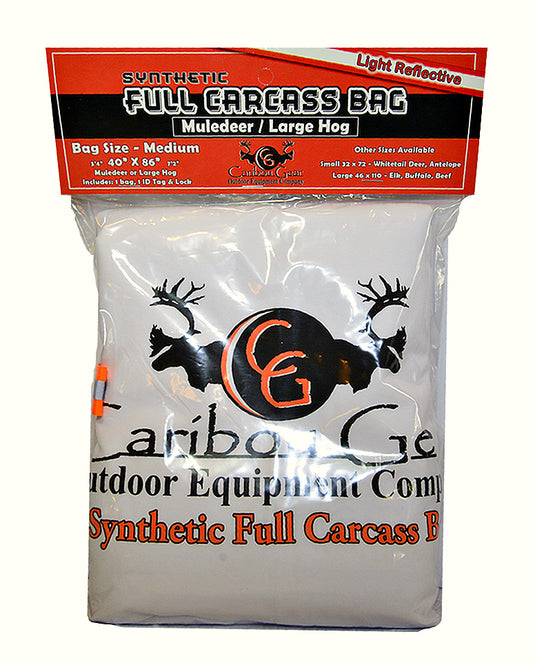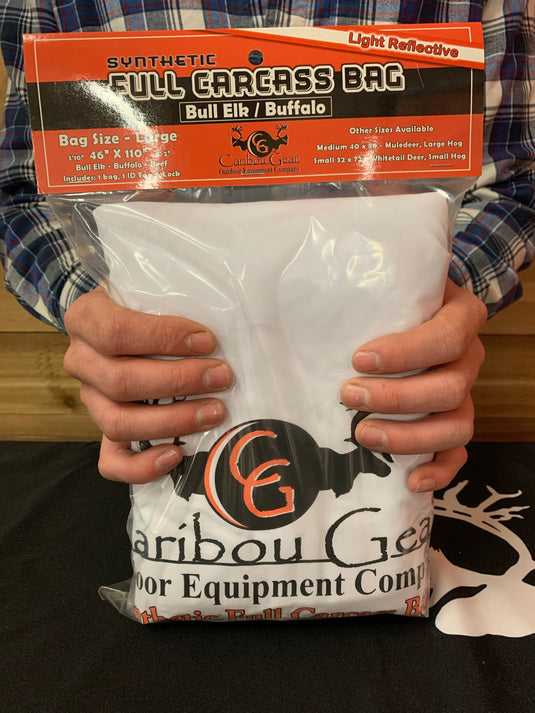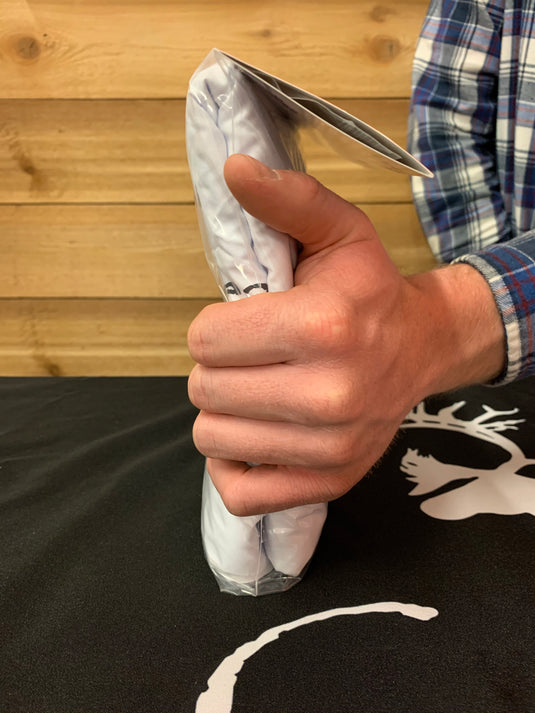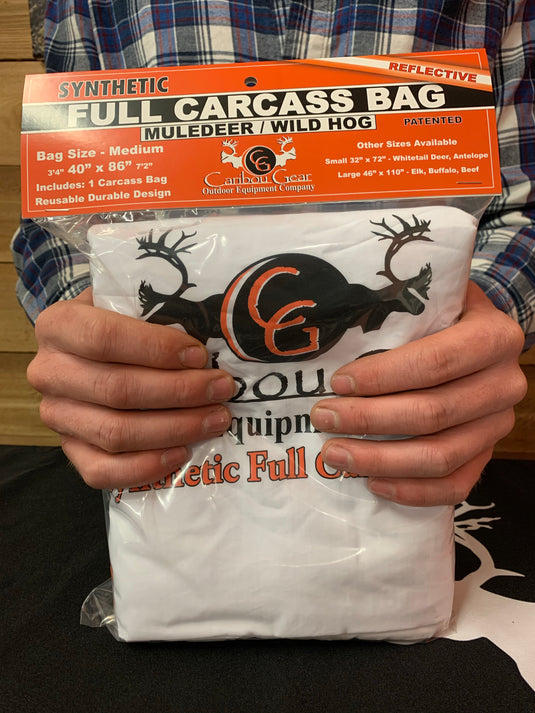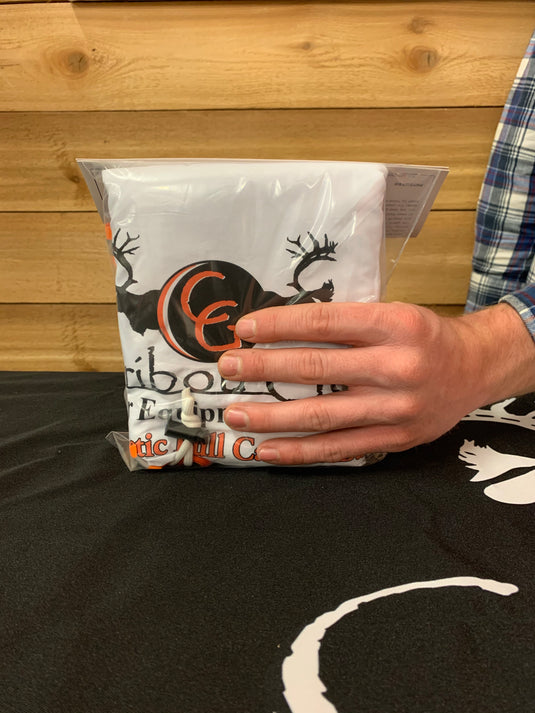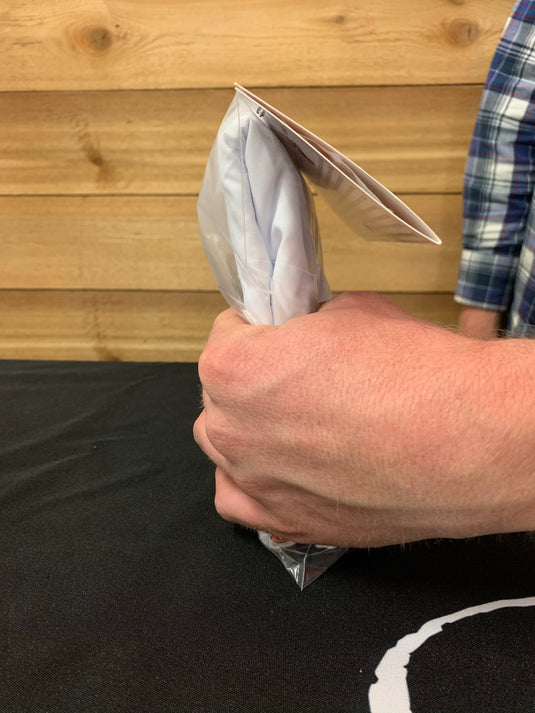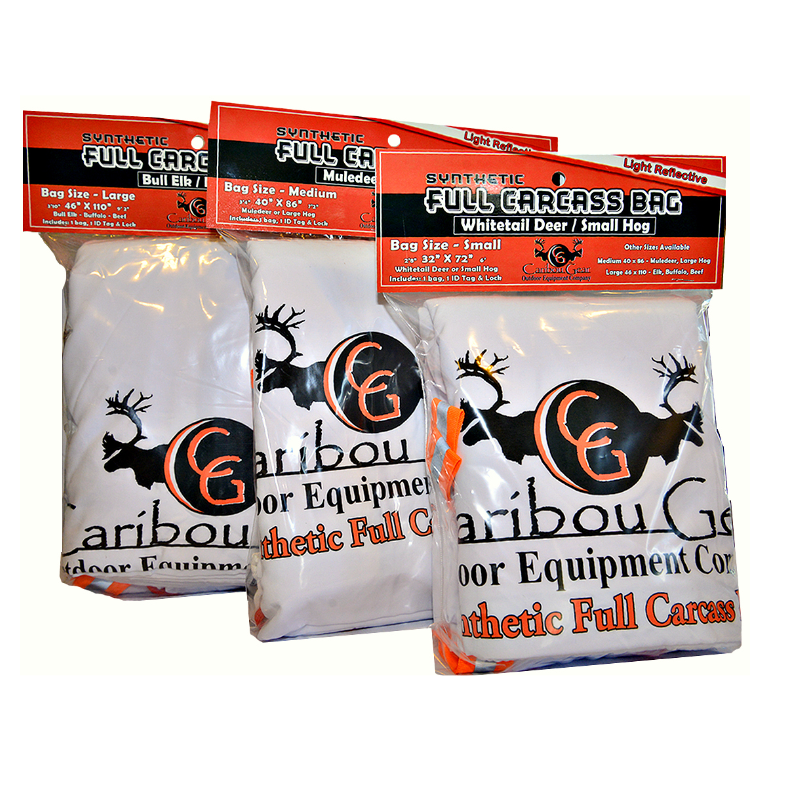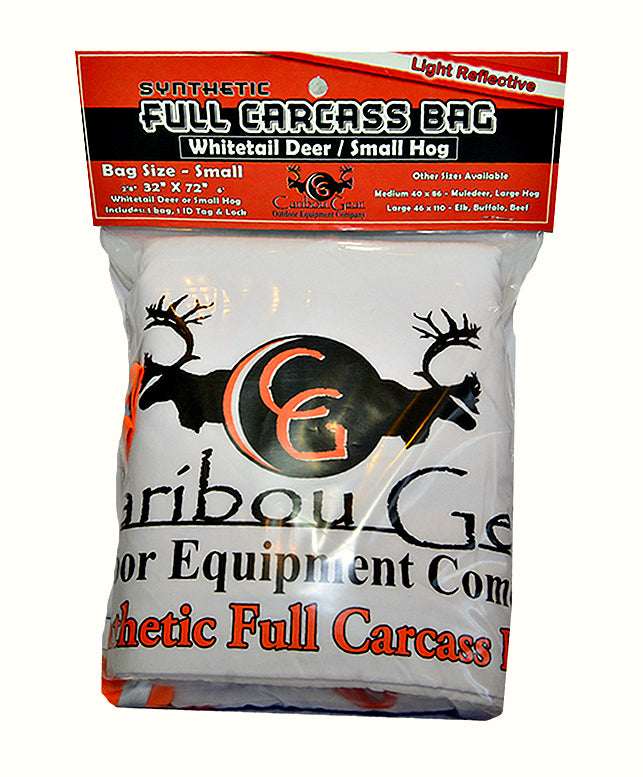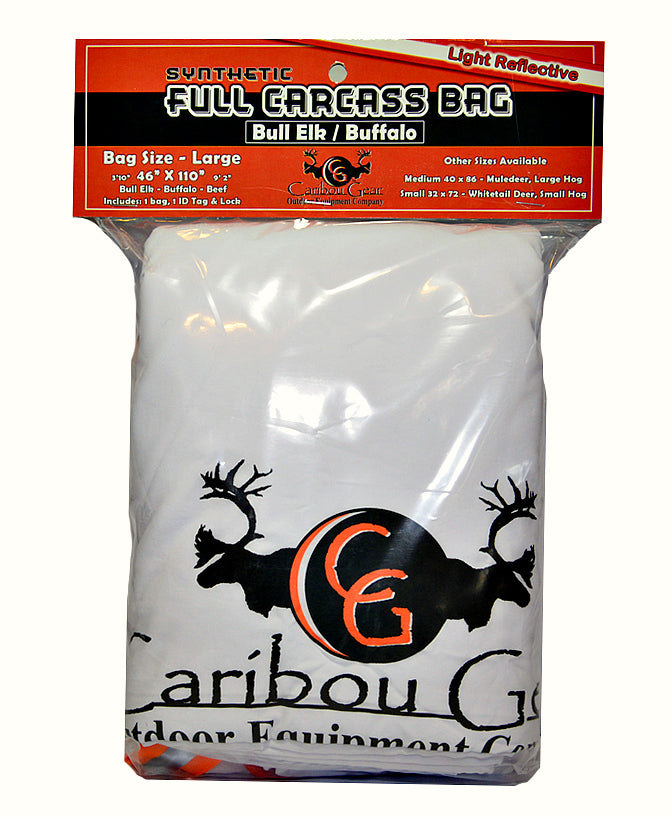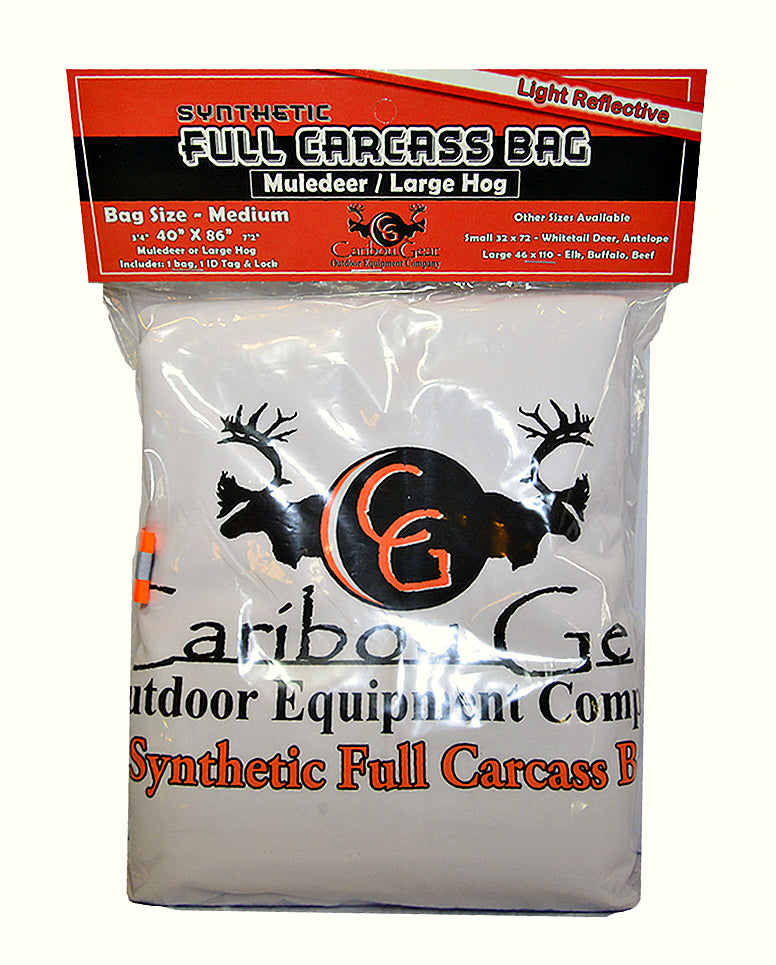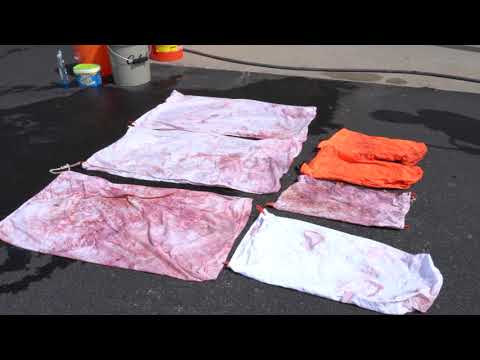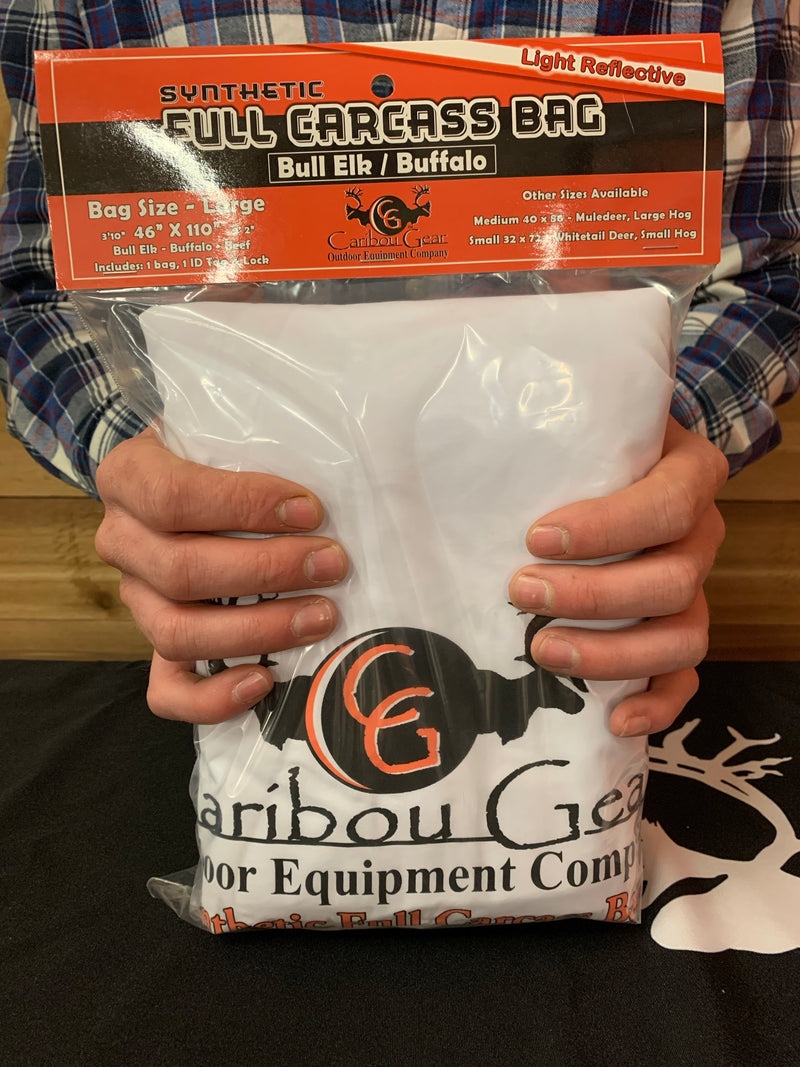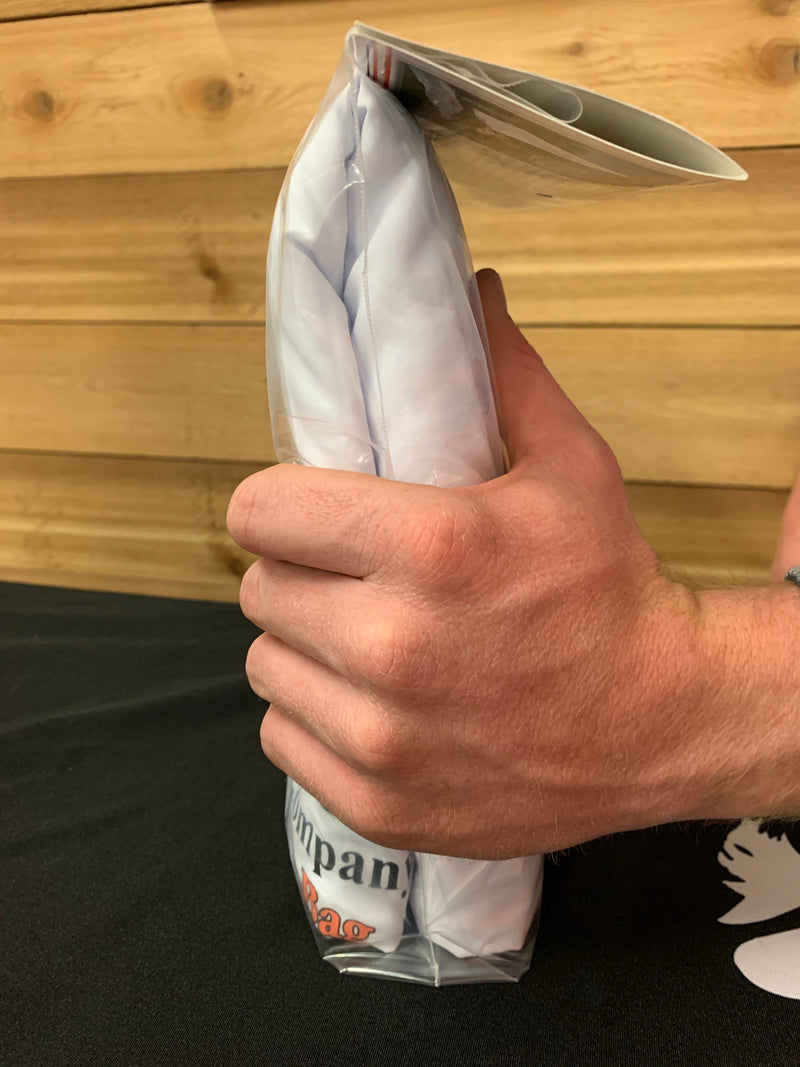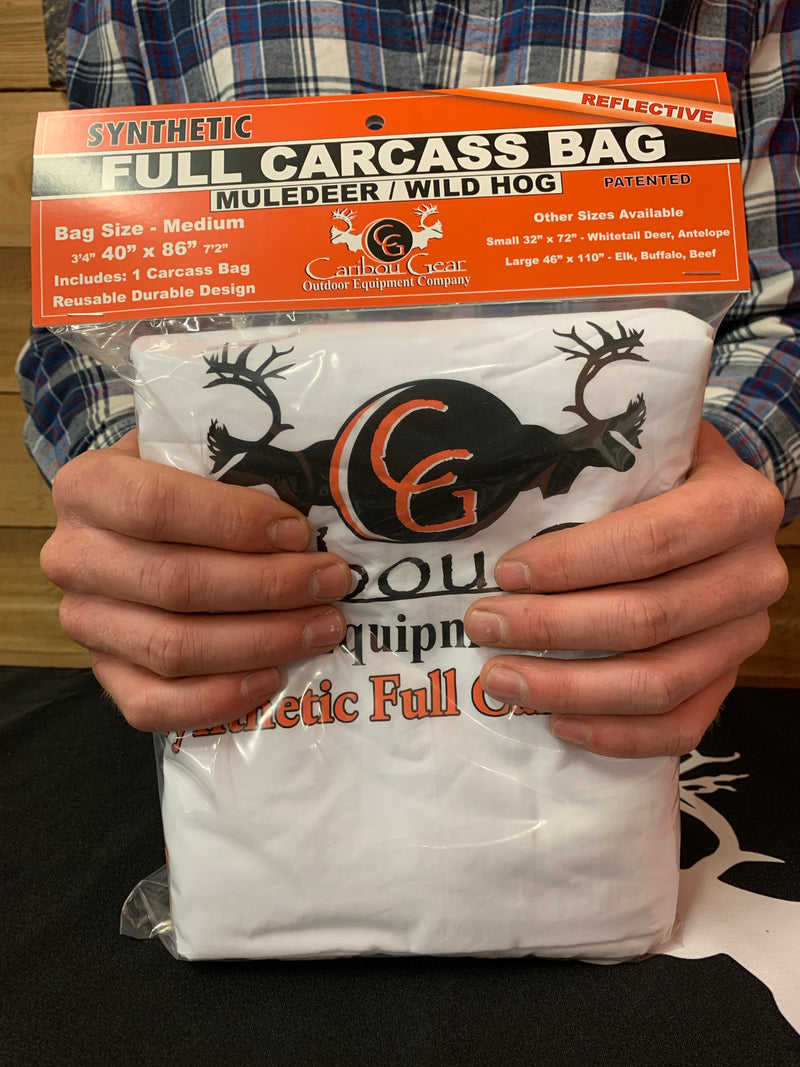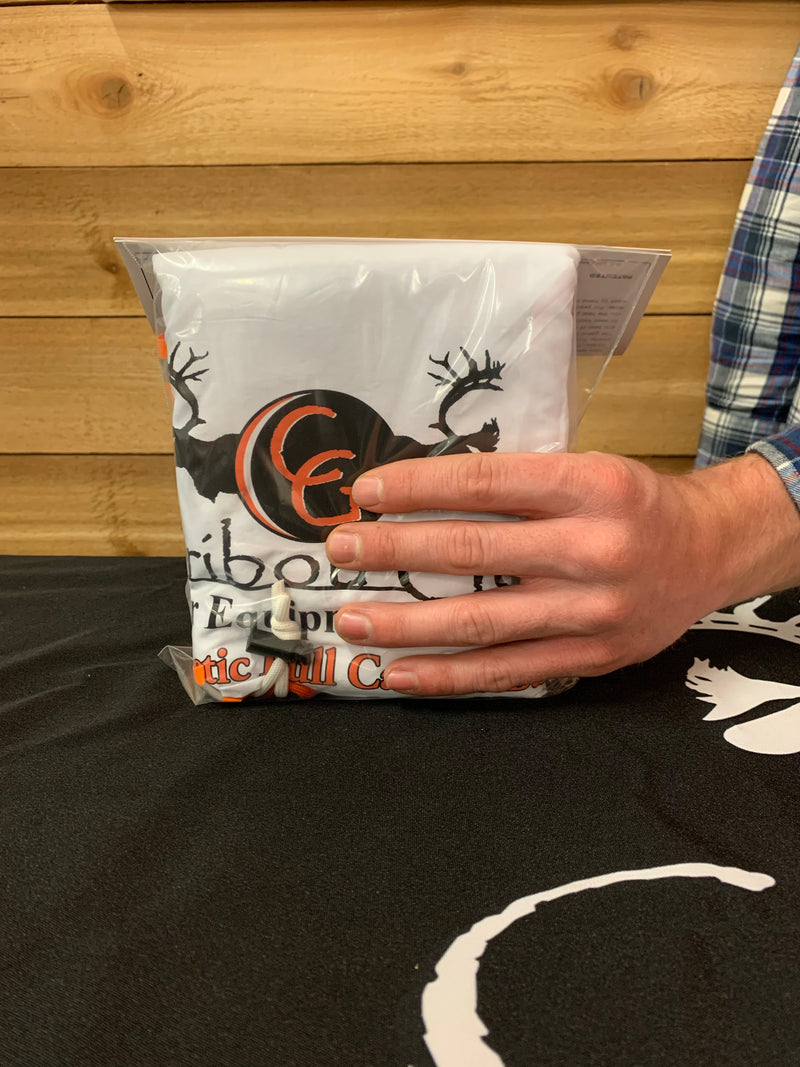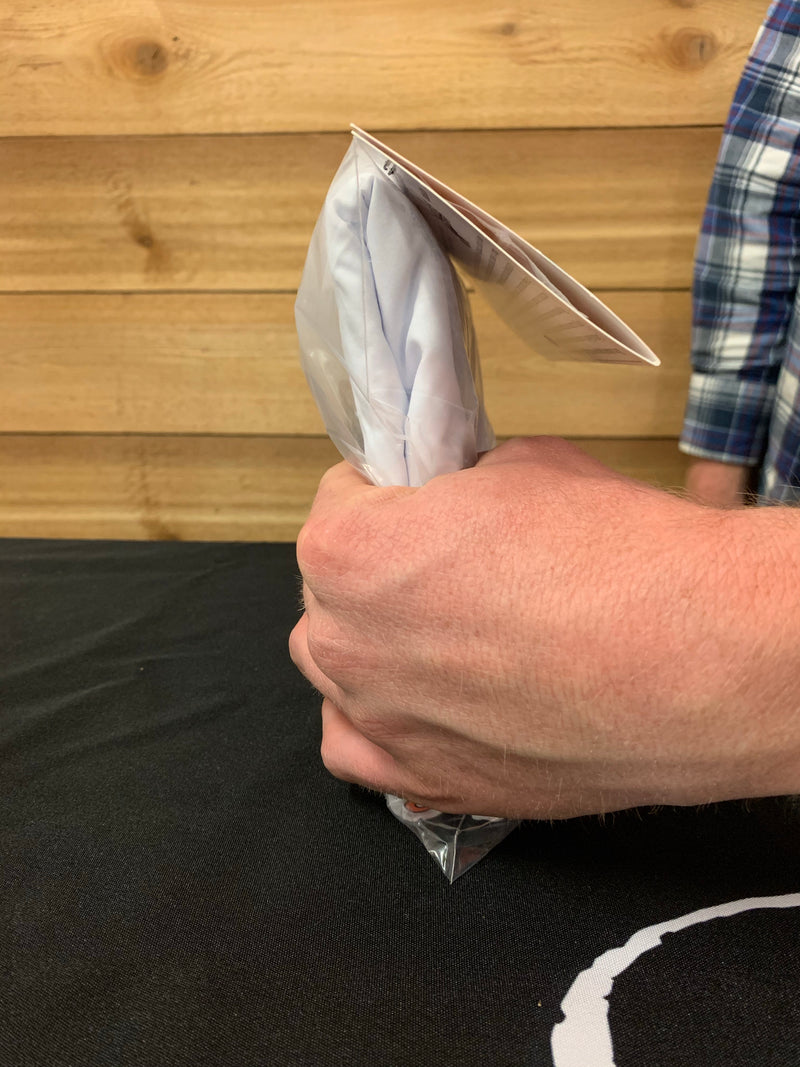 FULL CARCASS BAG - SMALL - MEDIUM - LARGE

Package  contains single bag.
LIGHTWEIGHT - STRONG REUSABLE FOR YEARS OF SERVICE
Designed and created for Whitetail Deer / Small Hog, Muledeer and Elk, Large Bull, Buck or Hog. Will house a full-sized mature carcass of each intended species. 
All three full carcass bags have a logo strategically located in a way that doesn't interfere with the breathability of game meat parts.
Note: Game Bag Package System With NO LOGOS - The Caribou, Wapiti, Muley, All Magnum Packs and Single Quarter Bags. 
Our game bags with logos such as the Carnivore have a small logo placed in the upper most portion of the bags so that doesn't interfere with the breathability of the game meat.  The Camp Meat Bag has a logo dead center, simply because this bag is designed for transporting meat from the kill sight for dinner the night of the kill, so for convenience we included a plastic bag.
We are truly proud of our game bags, but we care more how you care for your game meat.
SIZING:
Small- 32"x72"
Medium- 40"x86"
Large- 46"x110"