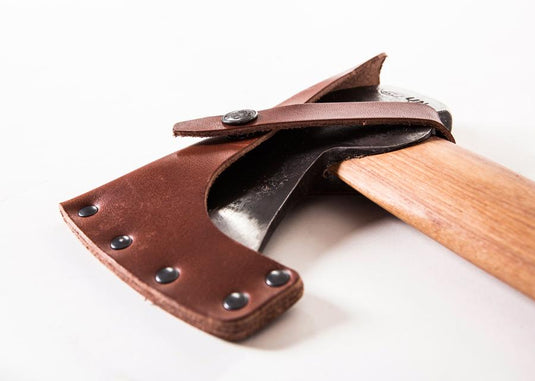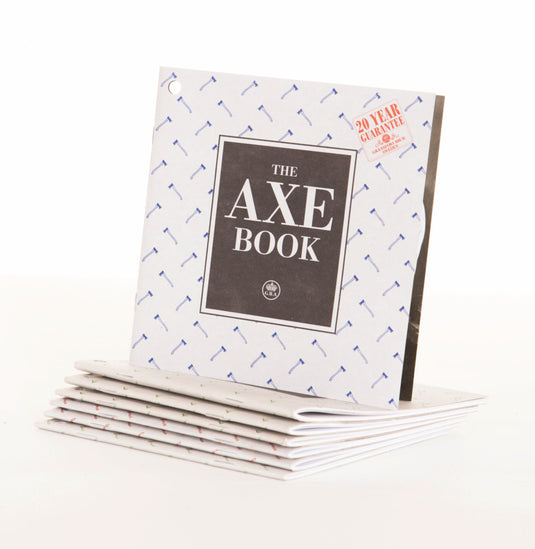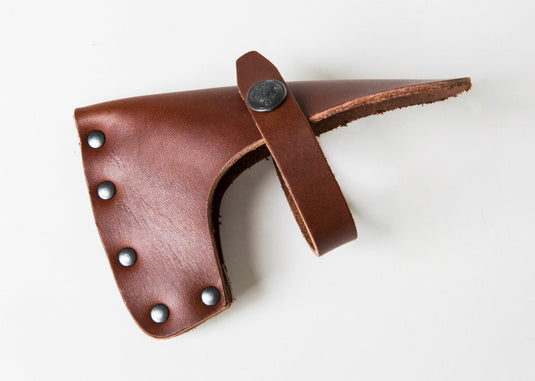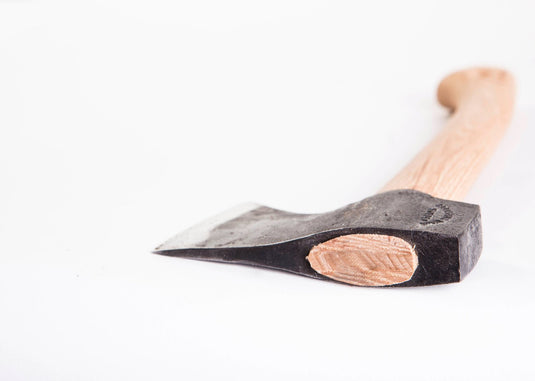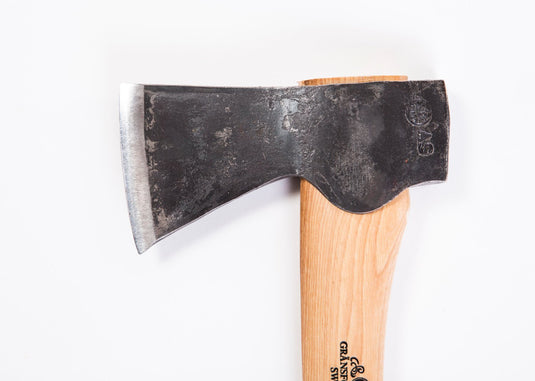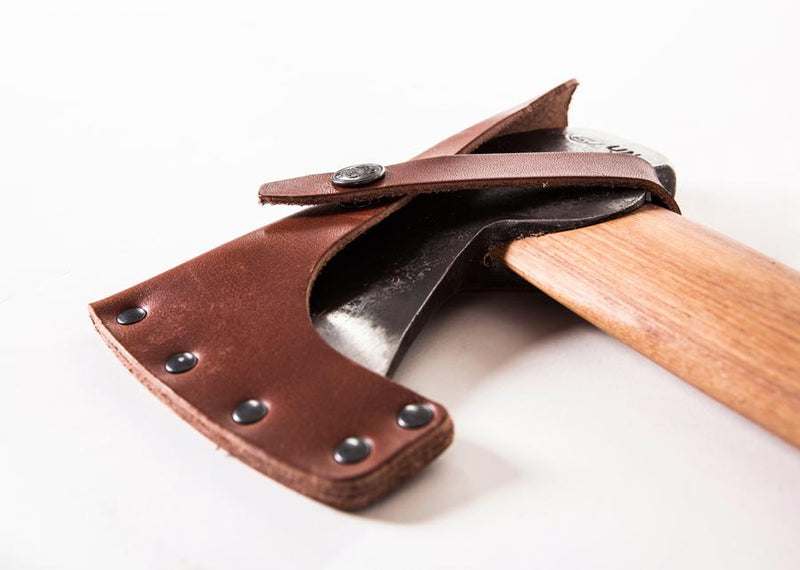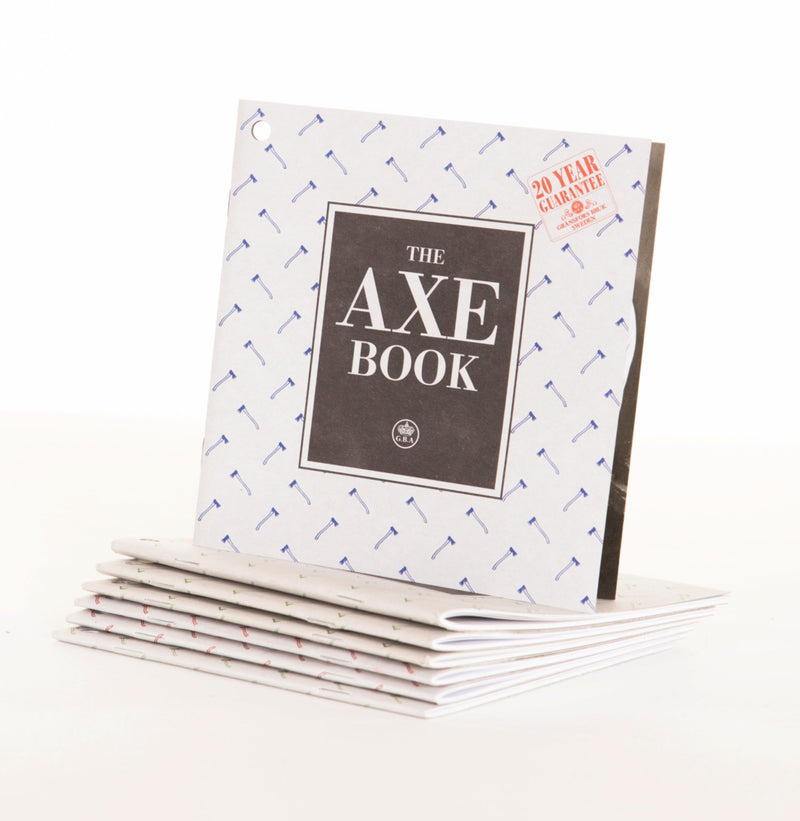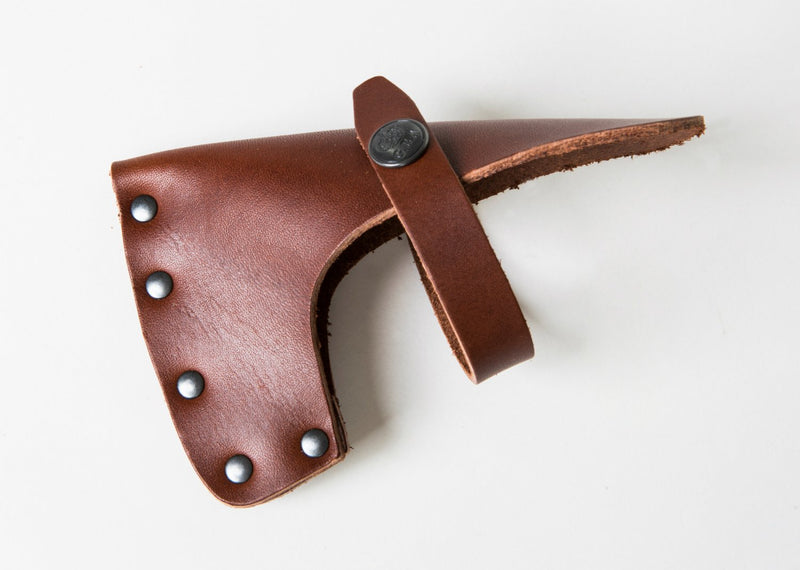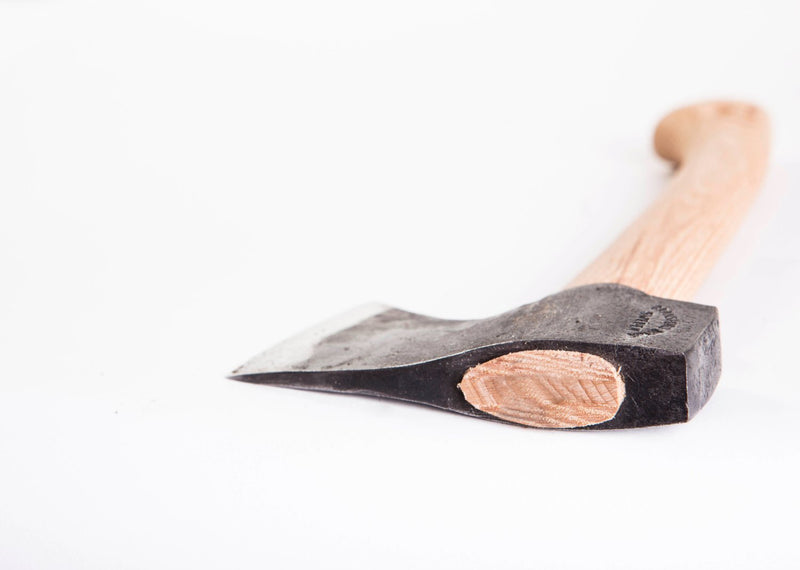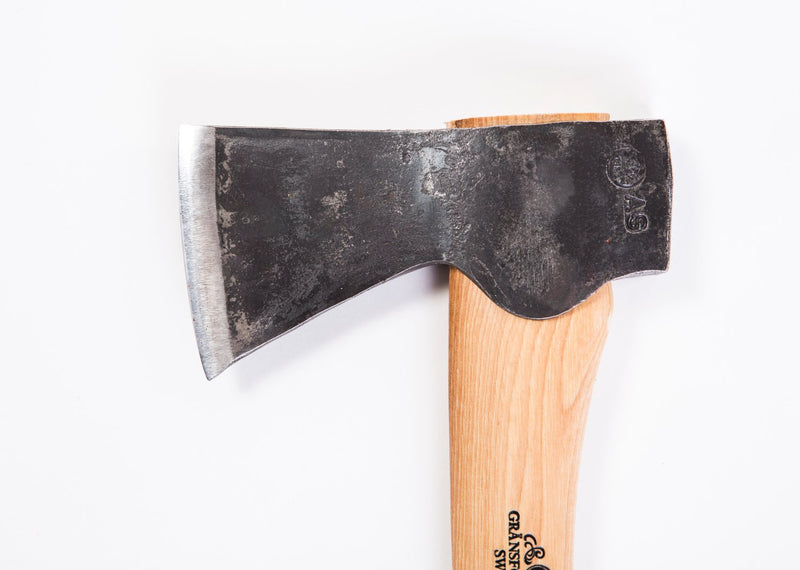 **IN STOCK**
Small forest axe by Gransfors Bruk (Grand Forest)

The Gränsfors Small Forest Axe has a larger head and a longer handle than the Wildlife Hatchet and therefore provides more chopping power. However, it is still small enough to fit into a rucksack. The Small Forest Axe is excellent for felling trees and limbing. 
Length with handle: 49 cm (19")
Weight: 0,9 kg (2 lb)
Sheath in vegetable-tanned leather
Hardened steel keeps this axe in a sharp and ready to use condition for your next adventure.
Hand Forged in Sweden
What makes a Gransfors Bruk axe stand out from the crowd is the fact that it is made according to long-standing principles and traditions, with the same focus on quality that existed a couple of hundred years ago , when axes were one of our most used and imported tools. 
Each axe is signed with pride by each smith's initials as a mark of quality and supported by Gransfors 20 year Guarantee.