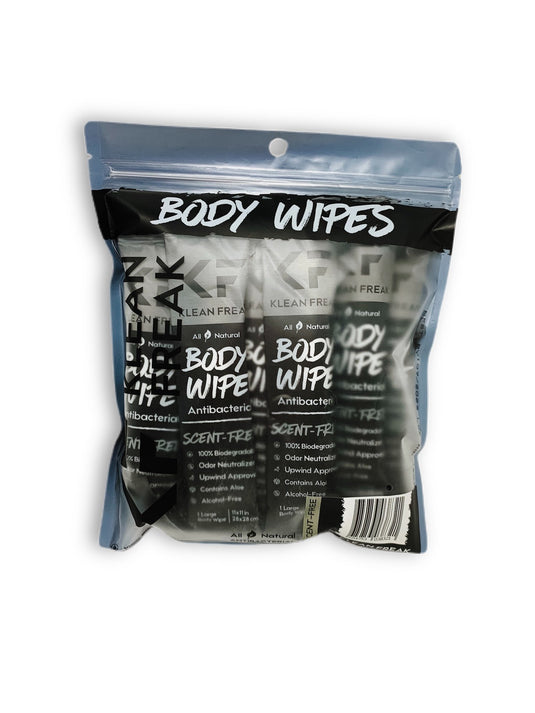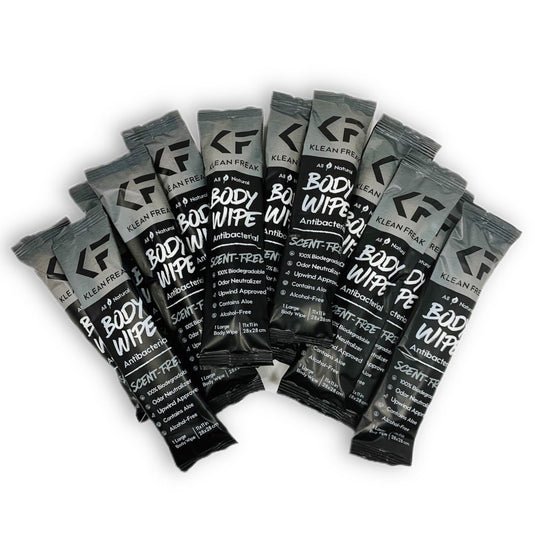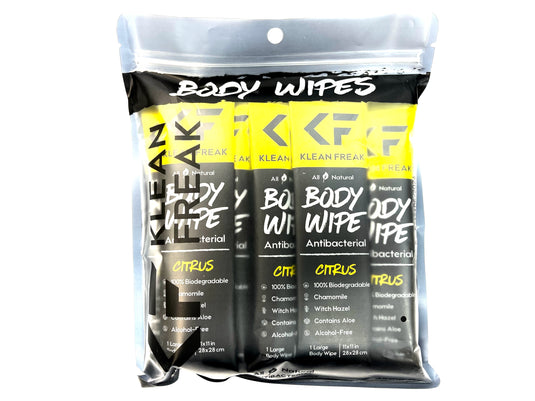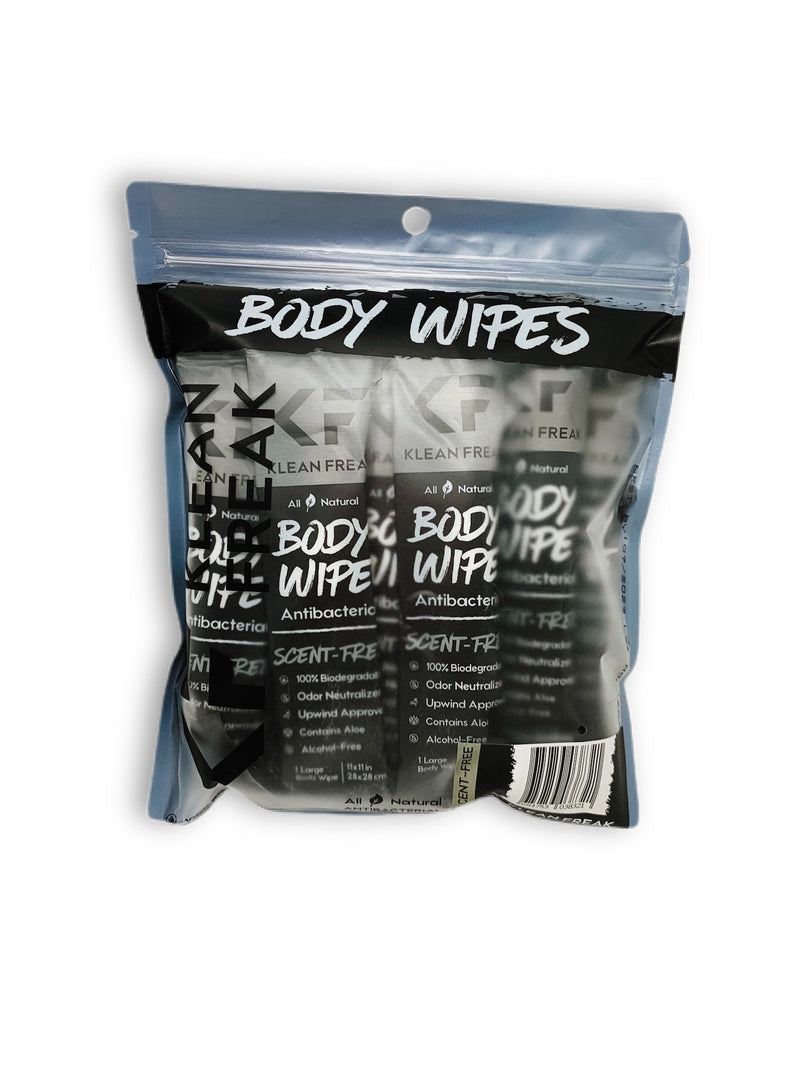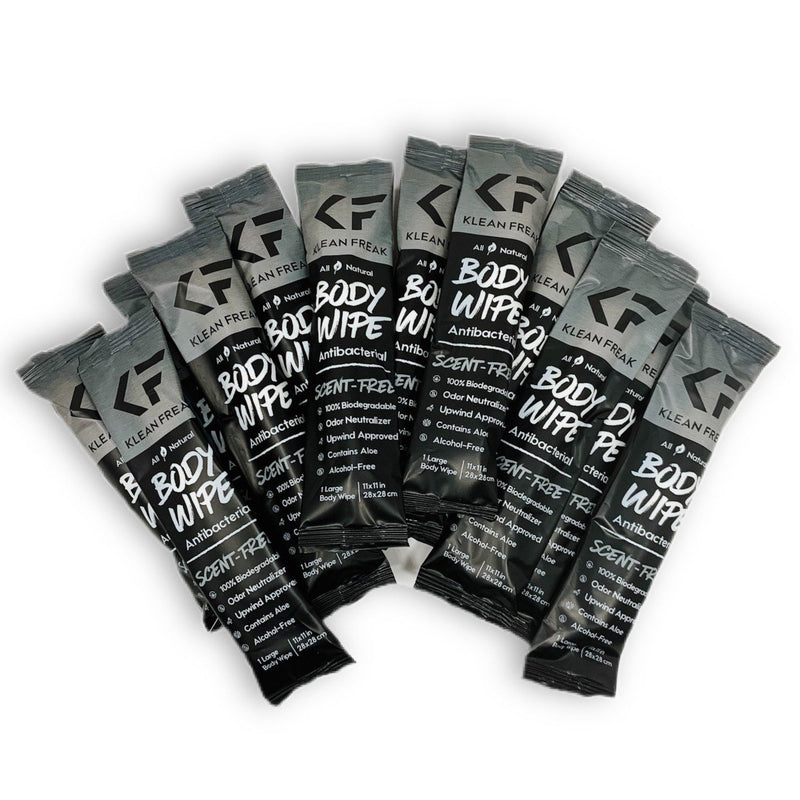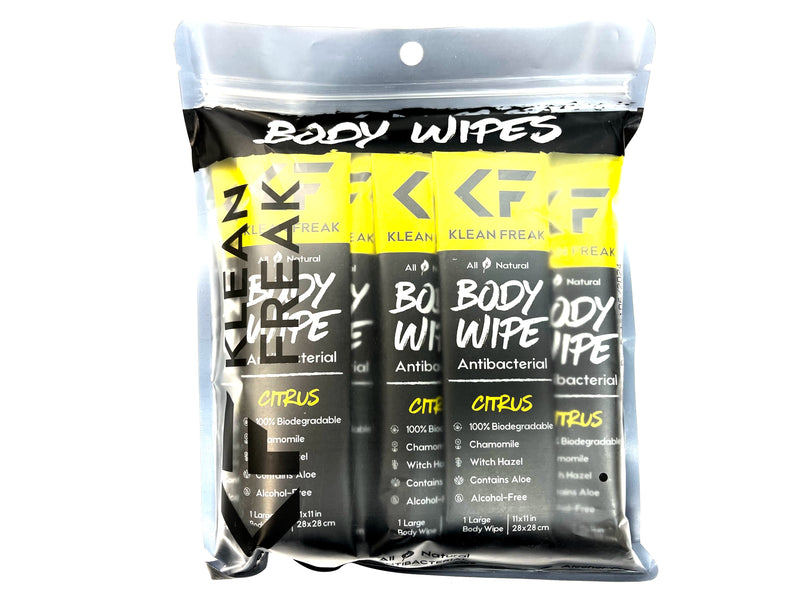 Now you can clean up and wipe down without leaving a trace .
After a workout, plane ride, hike, or long days hunt. Outdoor adventurer's make it simple with easy carry individually packaged wipes to deal with sweat and stench.
For hunters we offer scent-free, biodegradable Klean Freak body wipe, premoistened with their same proprietary formula as their scented wipes, just without additional fragrance. Good to wipe everywhere during personal hygiene care.  
For fisherman we offer the citrus scented wipes to help clean away fish oder and slim.  
Towel Size: 11"x11"
Zero Alcohol
All Natural Ingredients
100% Biodegradable
Individual Package Size: 6.5"x1.5"