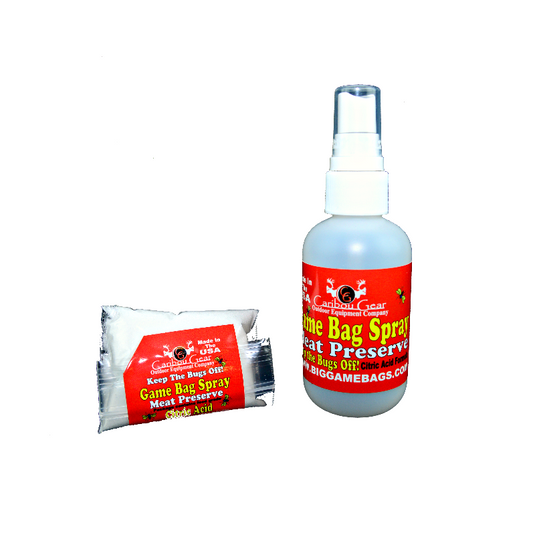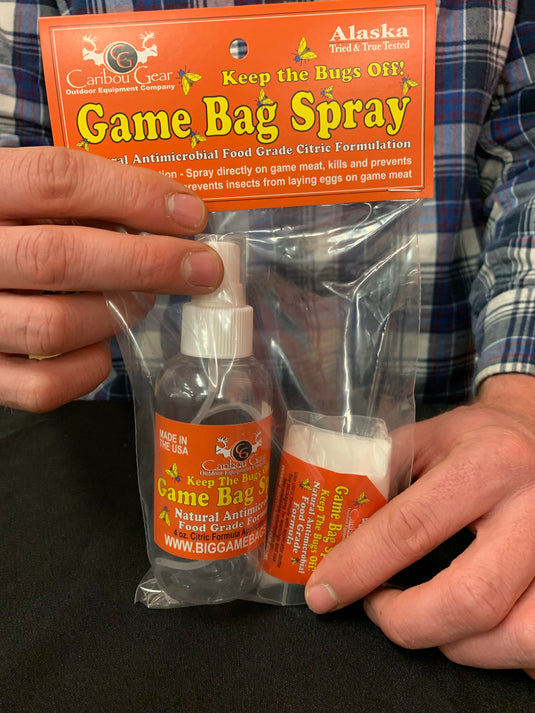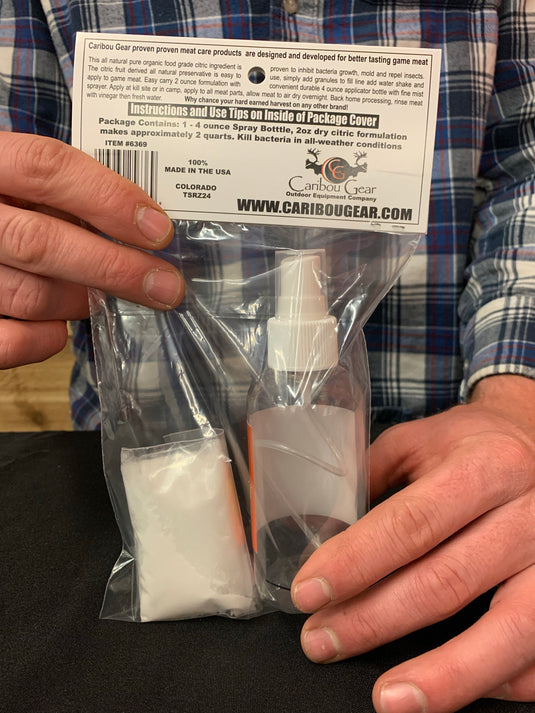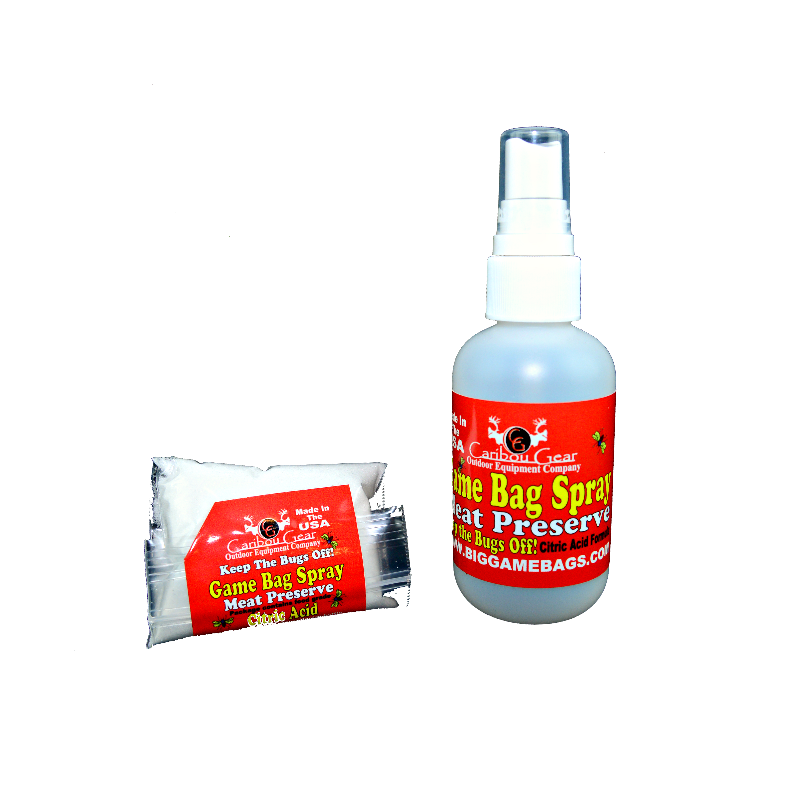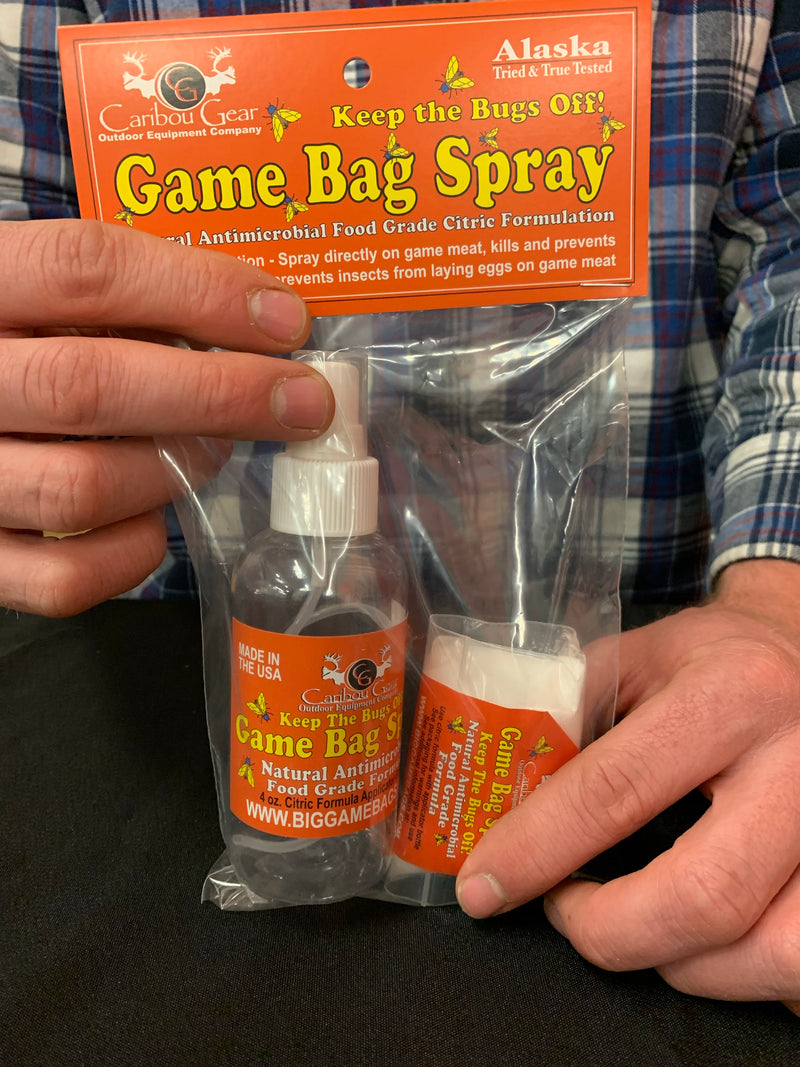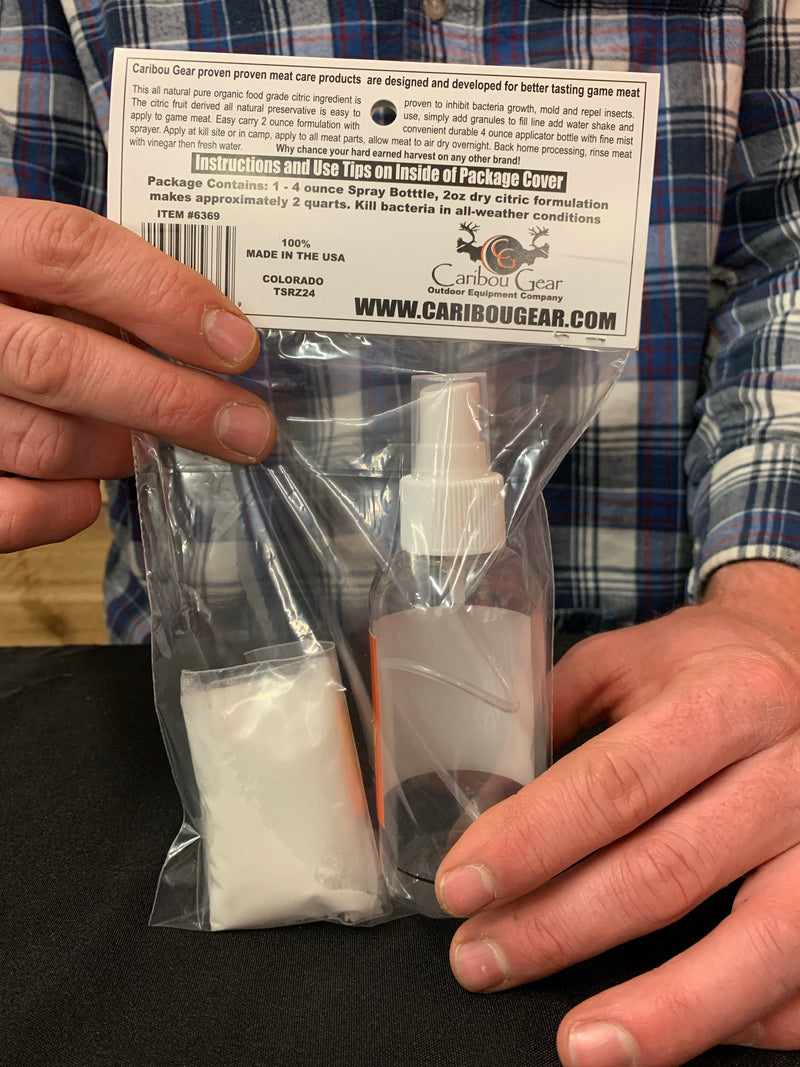 Concentrated Food Grade Formula

Antimicrobial Formulation

Kills Bacteria

Keeps Bugs off Game Meat

2oz Dry Formula

4oz Fine Mist Applicator Bottle
CARIBOU GEAR® Game Bag Spray is a must have for long or warm weather hunts and accidental intestinal fluids when gutting.
This food grade formula is a proven method in KEEPING BUGS OFF of game meat, killing bacteria and preventing bacteria growth.
This lightweight product is easy to use.  Simply add formula to clean drinking water. Shake and apply.
Package Contains:
1 - 2 oz Dry Powder Citric Acid Formula

1 - 4 oz. Applicator Bottle.

Citric Acid Spray Meat Preserve 2oz formula; 4 oz bottle. 
This all natural citric fruit derived product is proven to inhibit bacteria growth and act as a natural preservative (used in many food and drink products). Don't leave your game meat unprotected.
Instructions: add formula granules to fill line on bottle. Shake until completely dissolved. Spray game meat thoroughly at all locations of the skinned animal parts. This can be done at the kill sight if there is a high concentration of bugs.
On extended hunts, a day or two after the kill, remove the game bags during the last hours of daylight.  Spray down the exposed meat parts, re-bag and let sit overnight. 
​Rules of proper meat care
Keep it clean 

Cool

Dry

Always hang quarters in a shaded area.
Use tarp to cover from rain or direct sun.
Always remove hair and debris. 
Meat parts should be stored off the ground to allow proper air circulation.
Rotate meat parts within the game bag so all locations of the meat are allowing proper air circulation. 




It's best to store meat parts in a cooler with ice.

 
Never allow meat to sit unprotected in the field or during the home aging process.