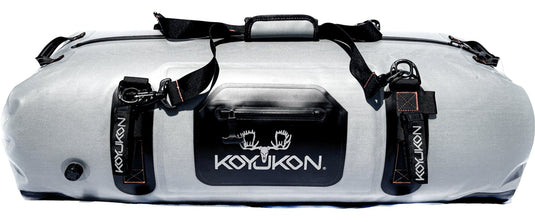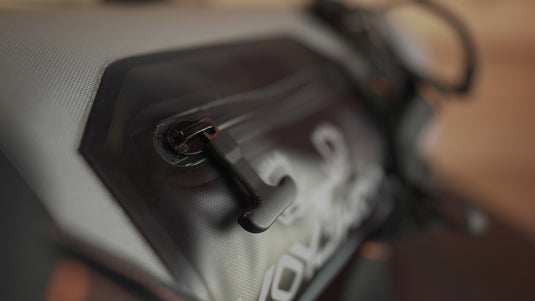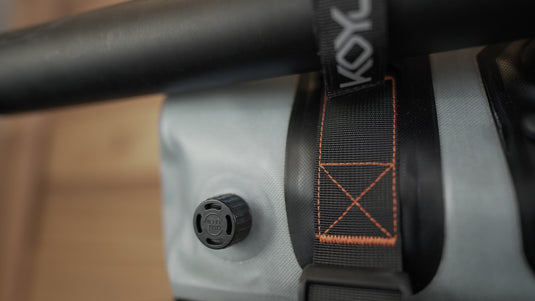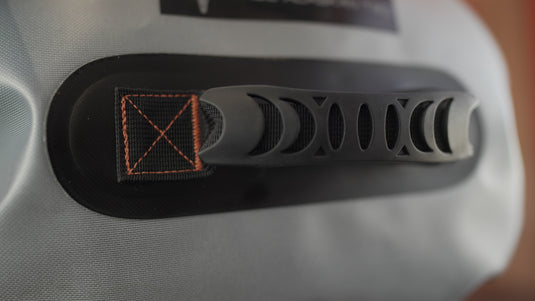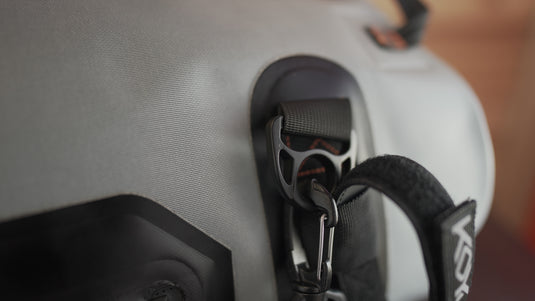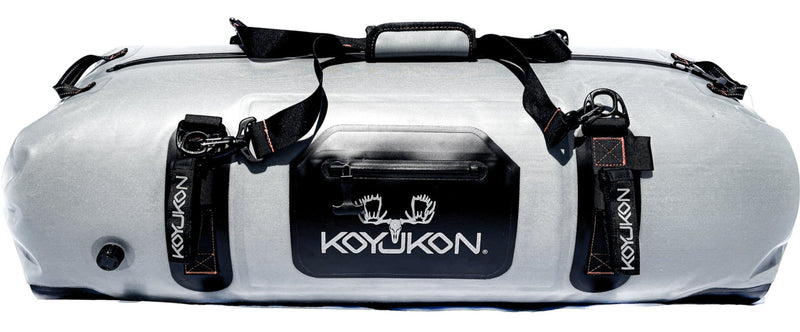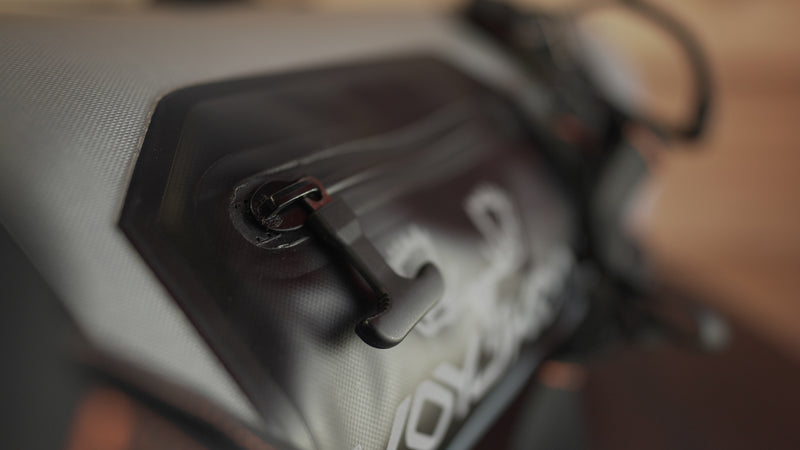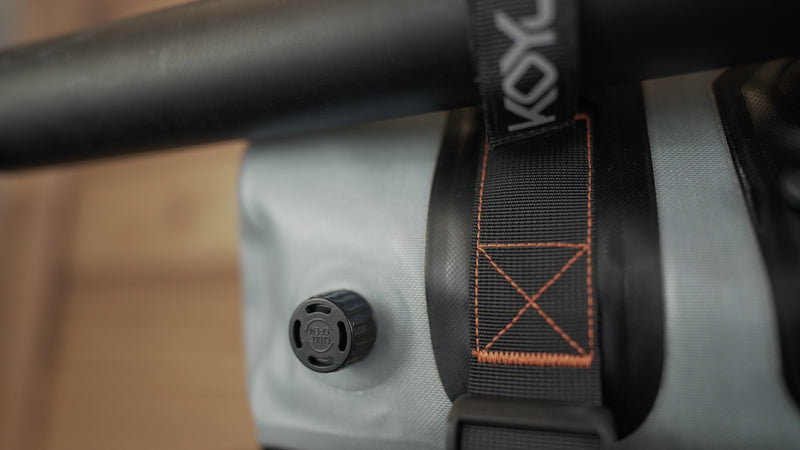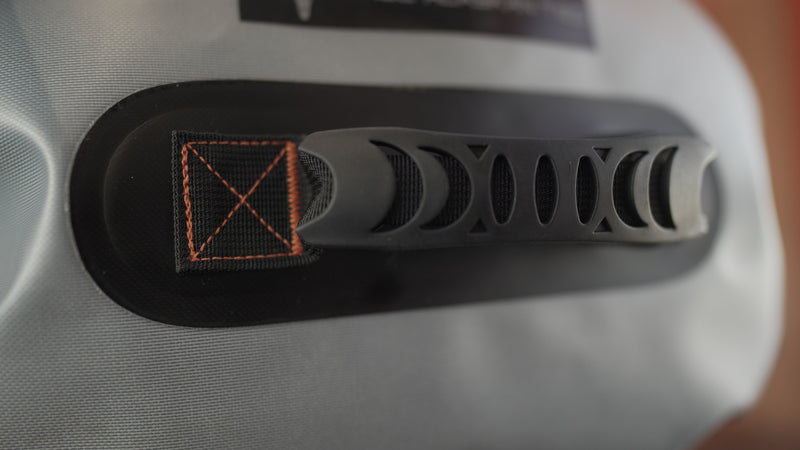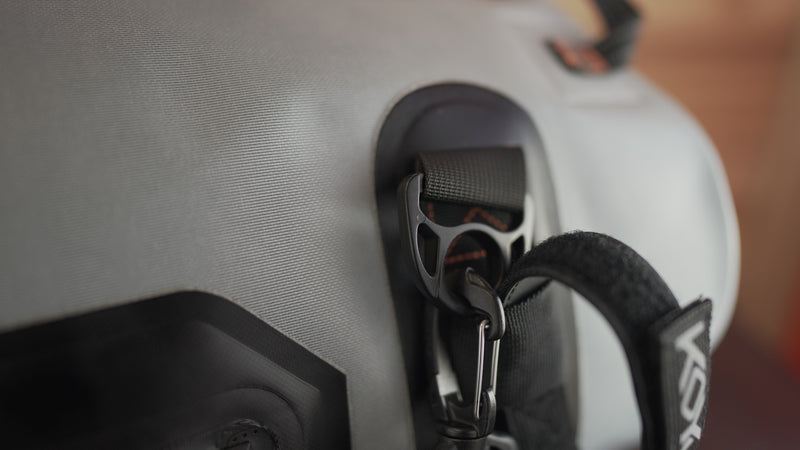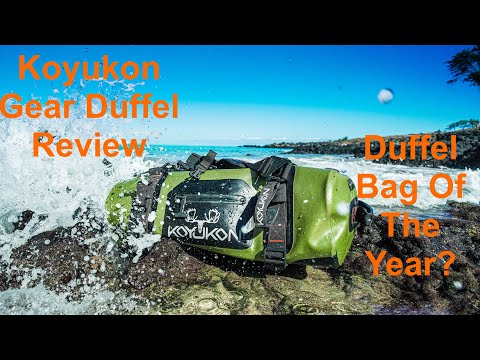 KOYUKON ADVENTURE GEAR
ALASKAN (T.E.D.) TOUGH EXTREME DUFFEL
A NEW BEGINNING FOR DRY BAGS 
Fishing - Hunting - Rafting - Boat - Plane - Beach
We took a new approach to when it comes to duffel and roll top bags. Many years of  month-long river hunting and fishing adventures put all gear through extreme test in function and durability. When it comes to dry bags we found that other brands were heavy, bulky, difficult use, costly and not waterproof as mentioned.
We didn't hold back in making the finest, most durable duffel bag available.
Our TPU dry bags are made with a fine balance of technologically advanced core fabric, which is then multi-treated and sealed using the finest TPU waterproofing available.
We didn't want PVC dry bags that are lightweight, toxic, and delicate.
For easy transport, we added backpack styled shoulder straps on all 40L duffels, with convenient removal features and fixed side handles. This is an important feature at the airport or in and out of a raft. Also included are side straps for your accessories such as fishing case or tripod, reflective logos to easily locate in the darkest of night. Compress your gear in tight quarters (with the combined use of the air release valve on the side).
Koyukon® duffel bags are pliable in the coldest weather, tropical  conditions and super tough, designed for hardcore hunters and outdoor enthusiasts with unmatched performance in the field with stylish looks for every day use.
Built to handle environmental extremes, protecting your valuable clothing and gear against rain, wind and snow.
Colors - Storm Gray
FEATURE:  90L Koyukon Duffel

Removable carry handle




Internal pocket with zipper

Heavy duty stitching throughout

 


100% Waterproof fabric




Upper - Heavy duty abrasion resistant TPU coated 840-denier nylon 




Bottom - Super duty abrasion resistant black TPU coated 1680-denier nylon

 


3 count external 100% waterproof marine grade zippers (includes silicone lubricant) with welded grip slider




2 count light reflective "zipper" closure assist handles

 


Handles and Straps are reinforced at all weight bearing contact points

with a "heavy duty" internal patch reinforcement

Side mounted air release valve, designed to expel air to compress content or add air

Light Reflective Stylish Logos - This unique easy locate feature makes it possible to see your dry bags in the darkest of nights.

 
4 count external side mount fishing rod or tripod velcro straps w/silicone grip
**Manufacturing Defect 3 Year Warranty** Duffel Bag Warranty
Available Sizes
40L - 24" x 13" x 10.5"  Weight 2lb 13oz 
70L - 32" x 15" x 12"  Weight 3lb
90L - 37" x 14" x 12"  Weight 3lb 6oz
Duffel Bag Removable Handle Systems
40L - Available with removable backpack shoulder strap and carry handle. 
70L - Available with removable carry handle only.
90L - Available with removable carry handle only.

All duffel bag sizes come with fixed end handles.
**40L meets most federal regulations for carry-on luggage**
Note; All Koyukon duffel bags have air release valve, allowing a tight small compression. To compress completely open side valve and compress content, then tighten valve before releasing.   
What's the difference between PVC and TPU
TPU is known for being extremely durable, non-toxic and remains flexible in cold temperatures. TPU resists oxidation and chemical breakdown, extending the life expectancy far beyond PVC. TPU treated fabric has the ability to withstand extended wear, puncture and pressure damage.
PVC is known to be toxic and not recommended for extended use or food storage. PVC becomes brittle in cold temperatures, easily fades, punctures and cracks.