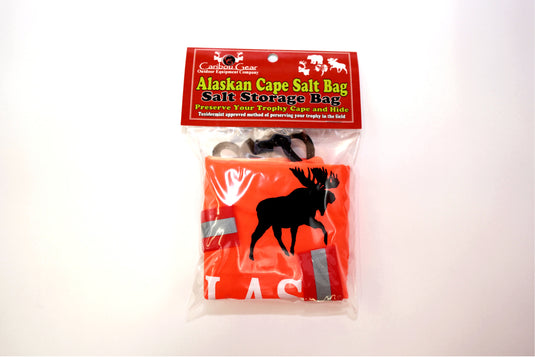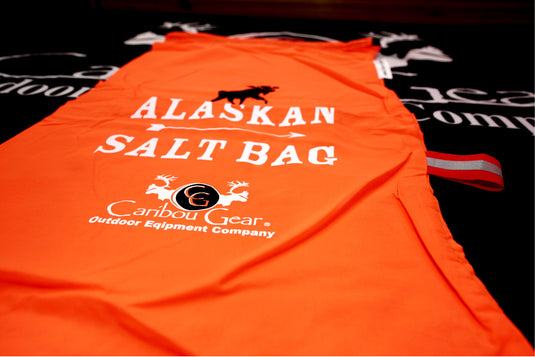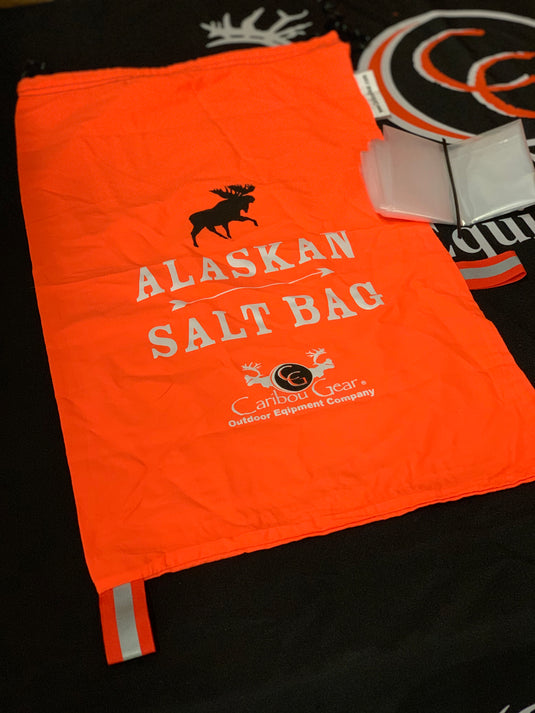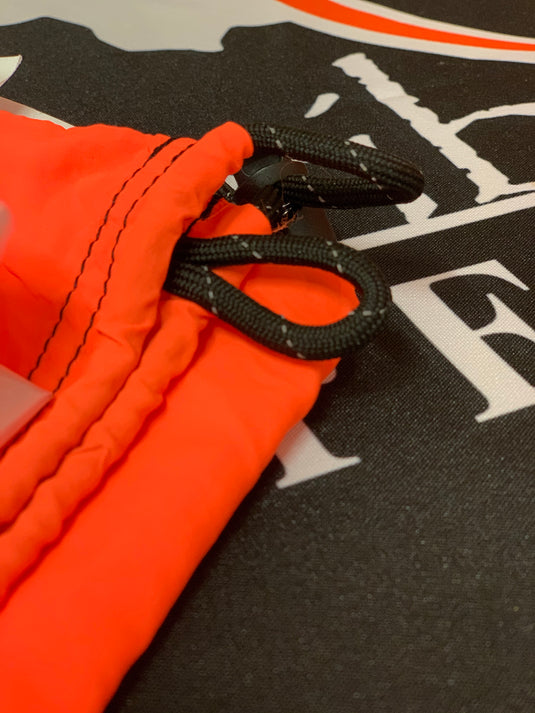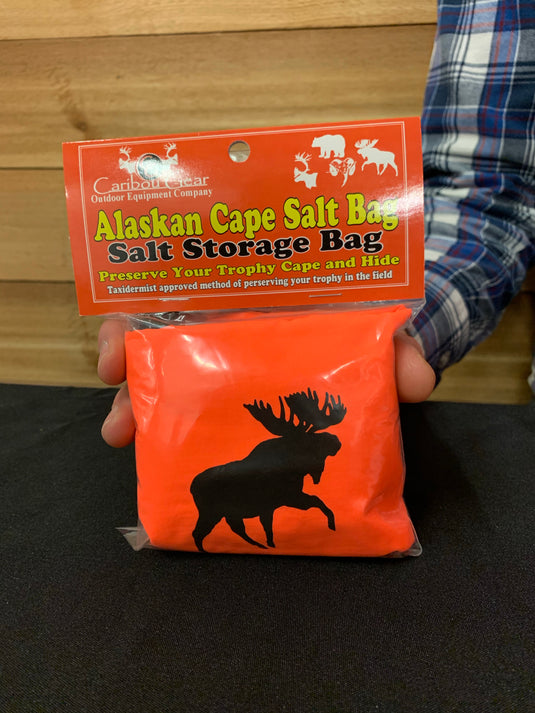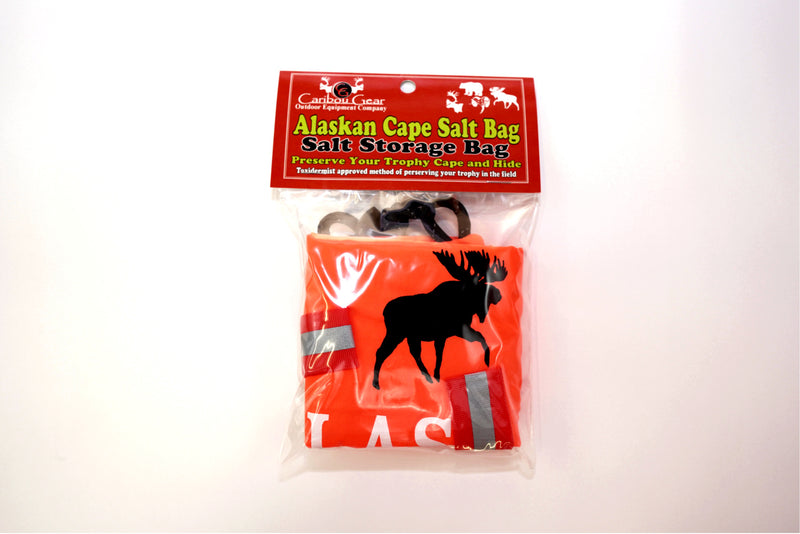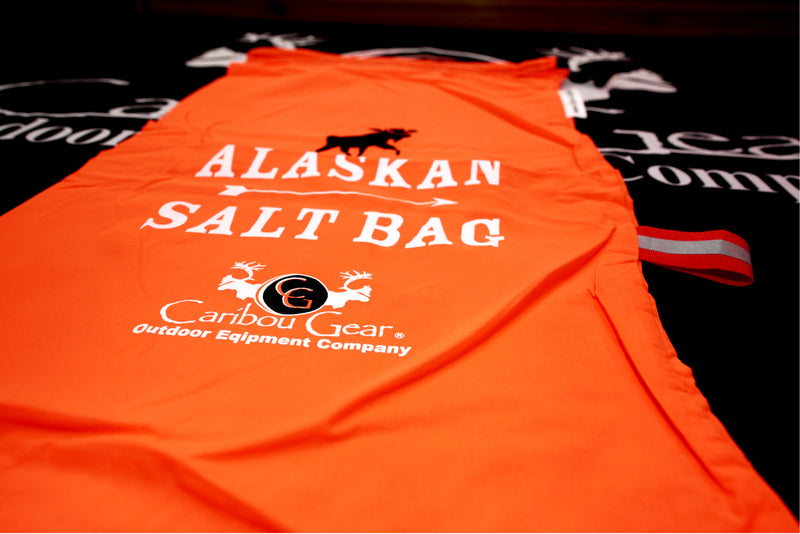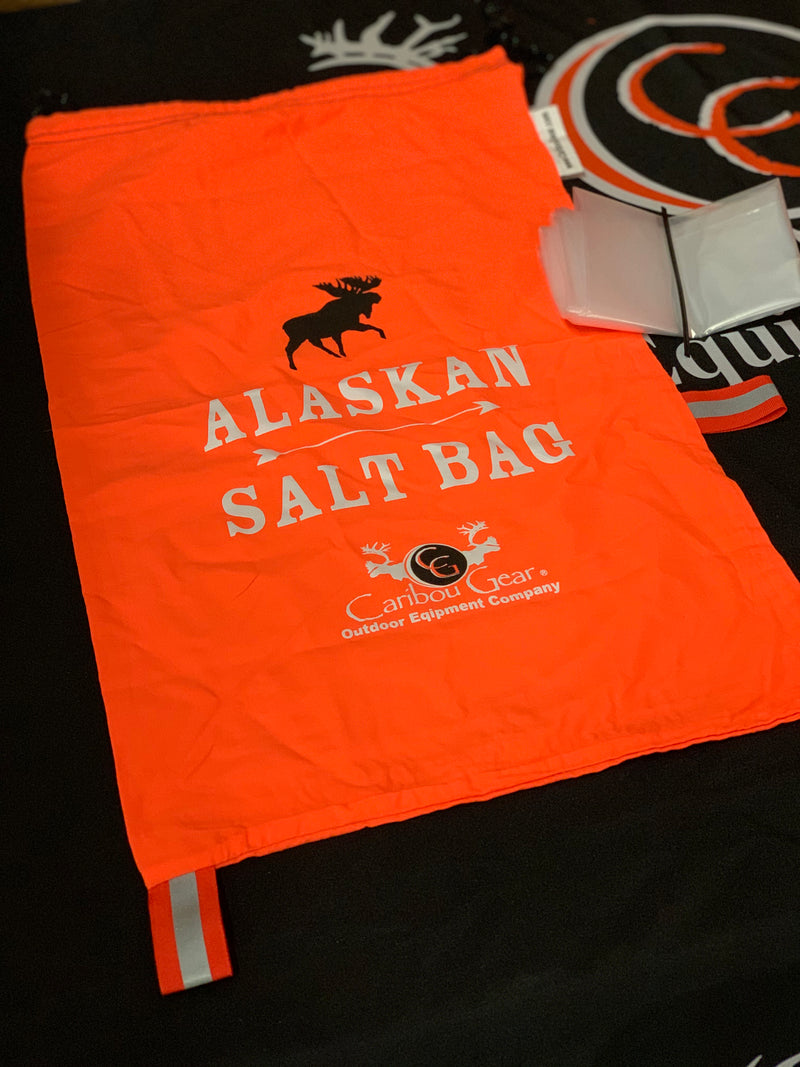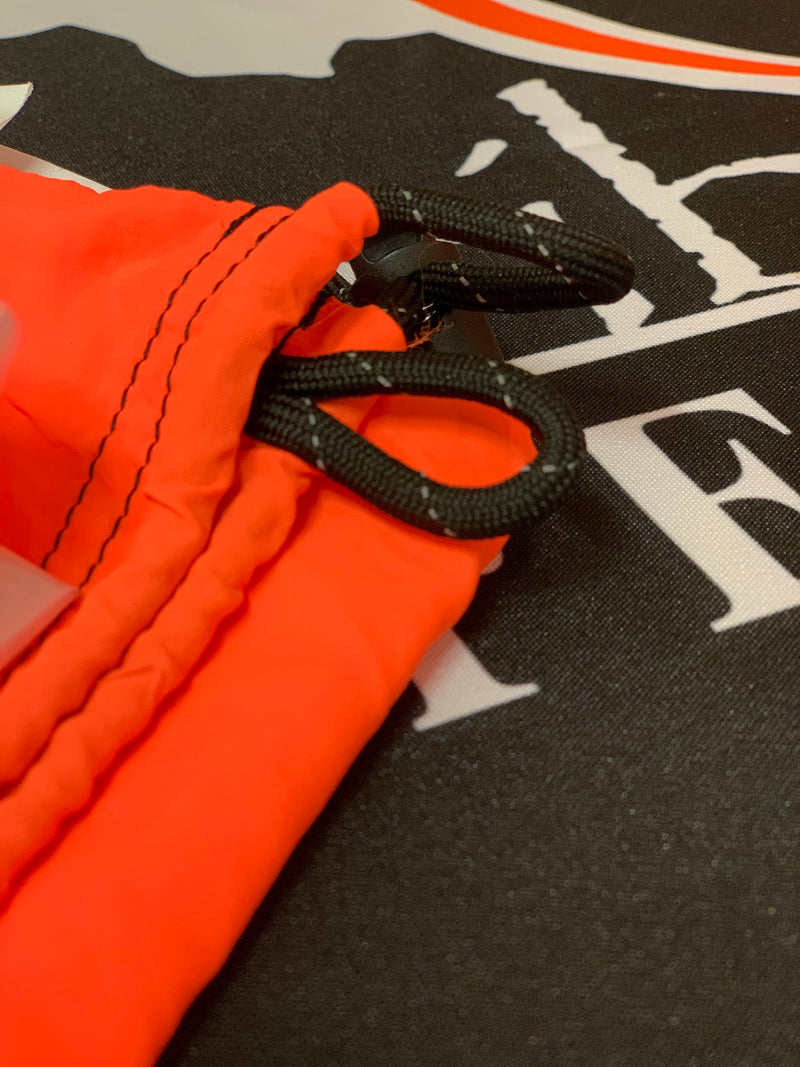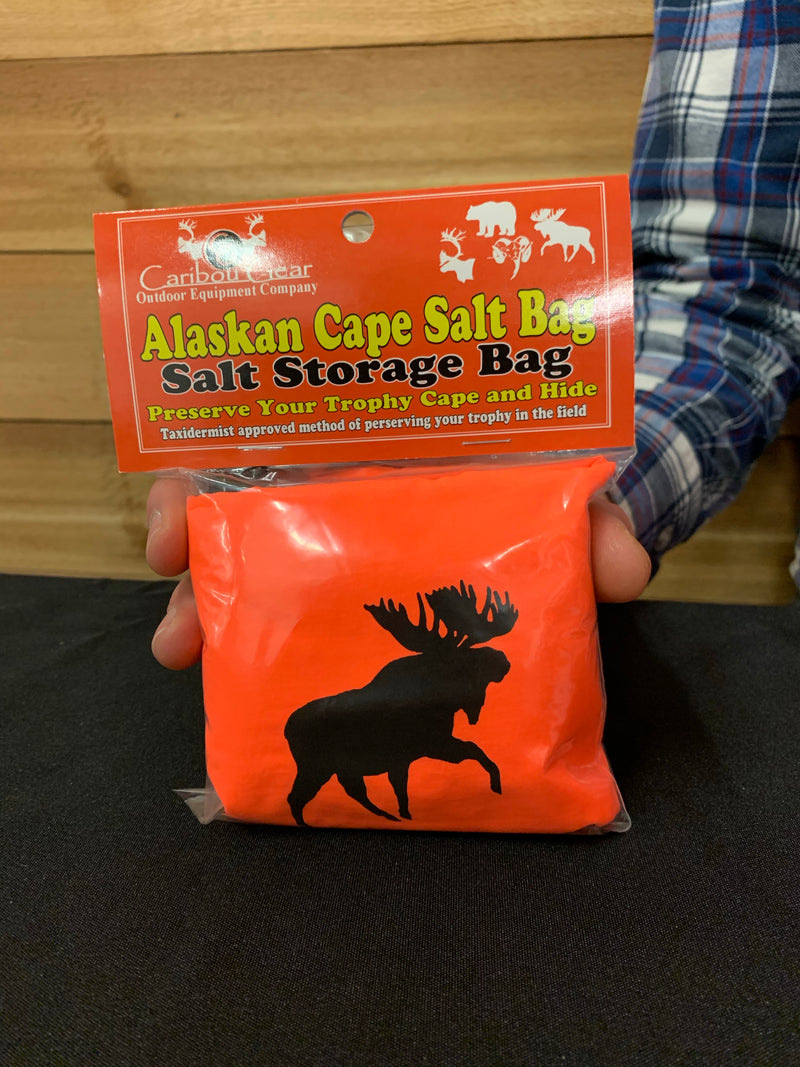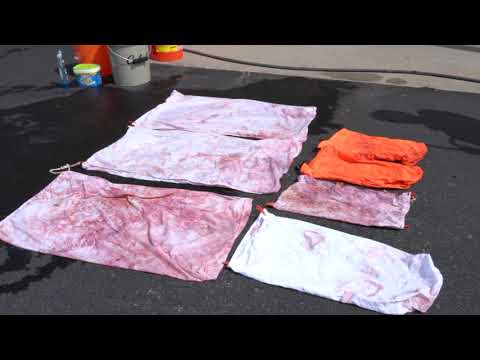 Alaskan Cape Salt Bag
Salt is a proven method of preserving that trophy cape and is an essential procedure assuring your trophy makes the journey home.
Prevent hair slippage and spoilage. Protect your trophy cape or hide on extended hunts. This durable bag will house and protect the required salt from wet weather conditions.​
Bag Size 12" Wide X 21" Tall

1 - Salt Bag

1 - 2 mil Plastic Bag

1-twist tie  (salt not included)
 Will hold up to 45 lbs of salt.    
Package Weight: 1.5 ounce
 If the hide is not cared for the hair will slip, rendering useless for mounting. Salt is widely used and known to dry out the hide, slowing down the spoilage process.
 Tip: Spread salt evenly to raw side of cape.  This draws moisture to the surface of the cape, allowing water to run off, preventing spoilage. 
Estimated Salt Required: Moose-15 lbs, Caribou- 8-10 lbs, Bear - Black 15lbs, Grizzly-20lbs, Brown-35 lbs, Elk-15 lbs, Deer- 8lbs. 
Washing your Orange Game Bags:  Machine or hand wash separately in cold water using a mild detergent or dish soap.  Do Not Bleach.  For best results, wash as soon as possible after your hunt.