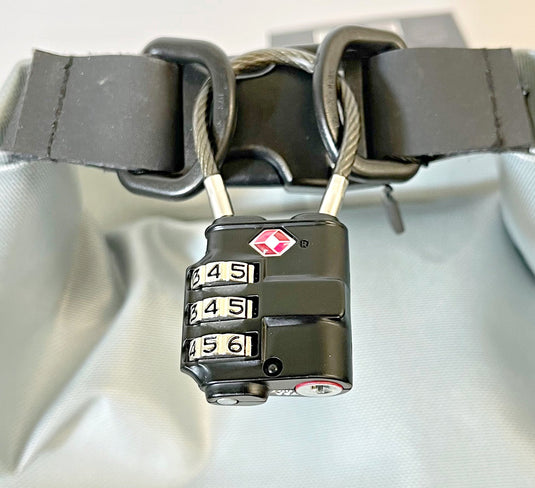 Travel safe around the world.  Want a TSA approved luggage lock that works internationally?  We have you covered!  TravelMore uses the TSA 007 master key.  This is one of the world's most widely accepted master keys.
One of the greatest advantages of a cable lock is its versatility.  With a looped length of 1.5 inches and a cable diameter of 1/8th inch, this luggage lock works great on all standard size zippers, hard equipment cases, gun cases, lockers, backpacks and many other containers.  
Most TSA compatible locks on the market have a complicated combination setting procedure which makes entering the wrong combination a real risk.  Setting the combination on our cable TSA locks is done with the simple flick of a switch and literally takes 20 seconds to complete.  Simply use your fingernail or a pen to flick the switch, enter your combination, flick the switch back and you're done.