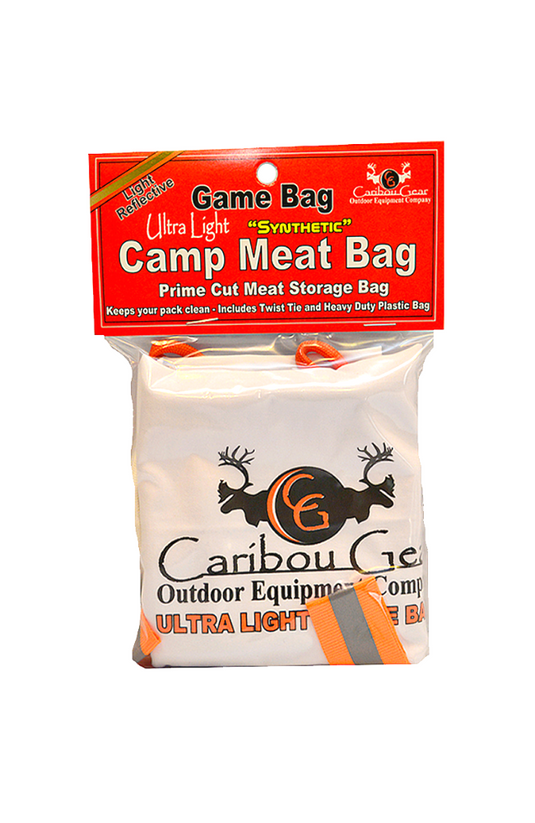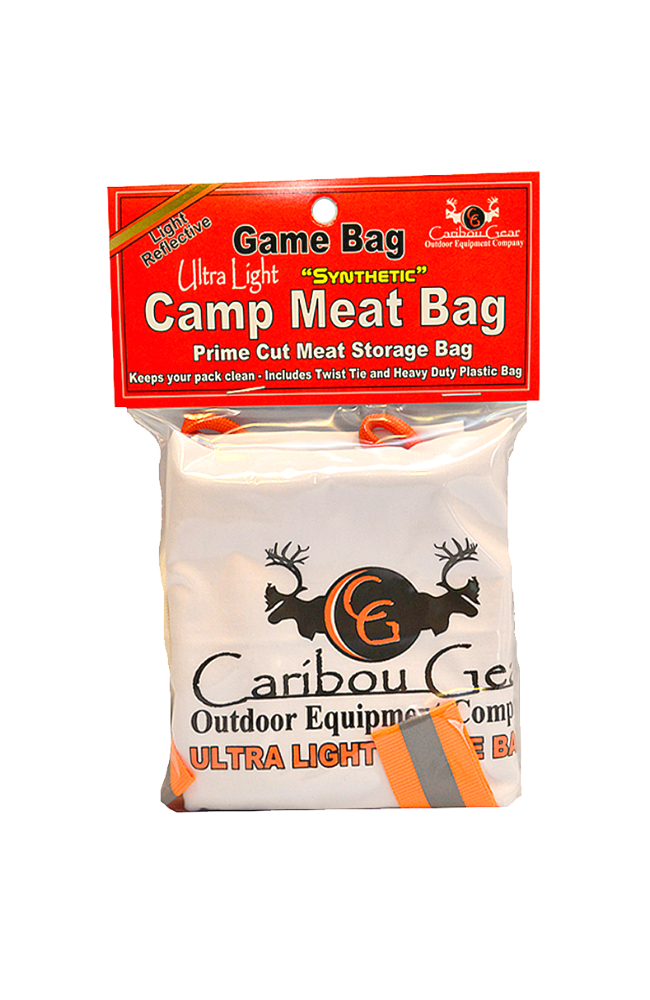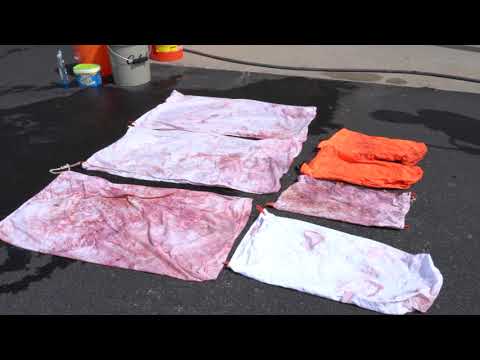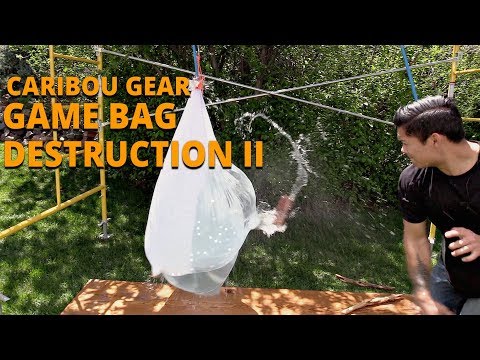 CARIBOU GEAR® - CAMP MEAT BAG
Package Includes:
1- 12" Wide x 21" Tall Camp Meat Bag

1 - 2 mil Plastic Bag Liner

1 - Twist Tie

Total weight: 1.5 ounce
This small bag is designed for the hunter that wants to take a tenderloin, backstrap or other choice meat cut, back to camp for dinner. There's nothing like savoring the days harvest over a hot campfire. Bag your choice cut, slip it into your day pack, cook what you want and hang the rest.
A small versatile game bag with many uses.  Organize your day pack, use it as a laundry bag or stuff it with clothes or a jacket for use as a small pillow.
Hunters don't overlook this little bag with a big job! "You'll likely get more use out of this bag than any other"
Lightweight - Strong - Reusable for years of service!
The Camp Meat Bag is the same long life fabric, patented, reusable Synthetic Caribou Gear® game bags. Read more: Game Bag Use & Washing / CG Game Bag Design / What Game Bag Package System Do I Need?
Note: Game Bag Package System With NO LOGOS - The Caribou, Wapiti, Muley, All Magnum Packs and Single Quarter Bags. 
Our game bags with logos such as the Carnivore has a small logo placed in the upper most portion of the bags so that doesn't interfere with the breathability of the game meat.  The Camp Meat Bag has a logo dead center, simply because this bag is designed for transporting meat from the kill sight for dinner the night of the kill.
We are truly proud of our game bags, but we care more how you care for your game meat.
Washing your Orange Game Bags:  Machine or hand wash separately in cold water using a mild detergent or dish soap.  Do Not Bleach.  For best results, wash as soon as possible after your hunt.