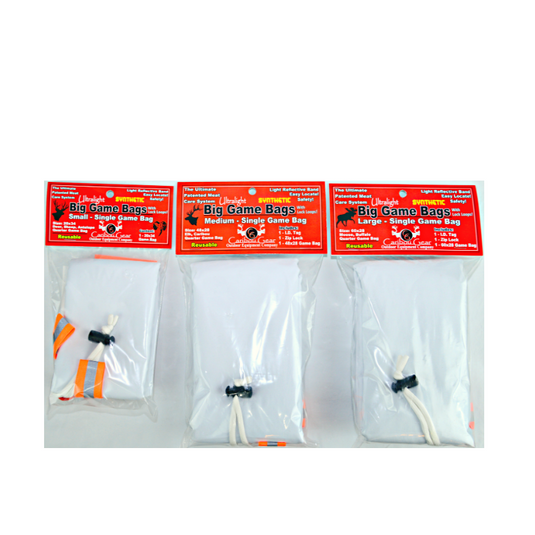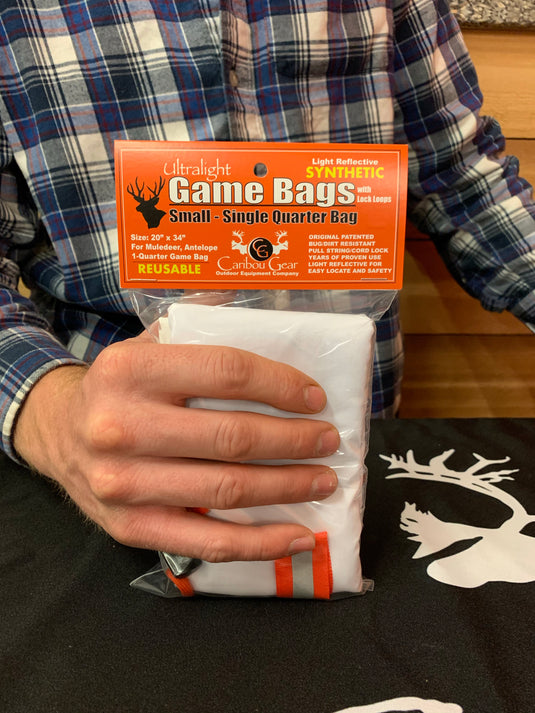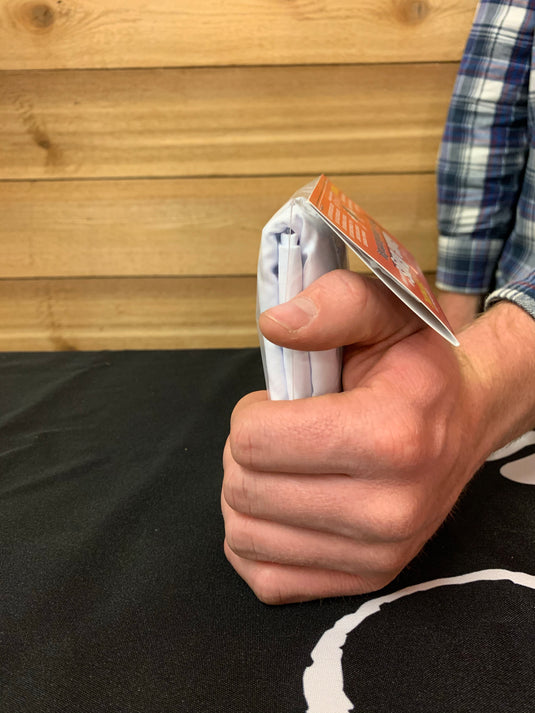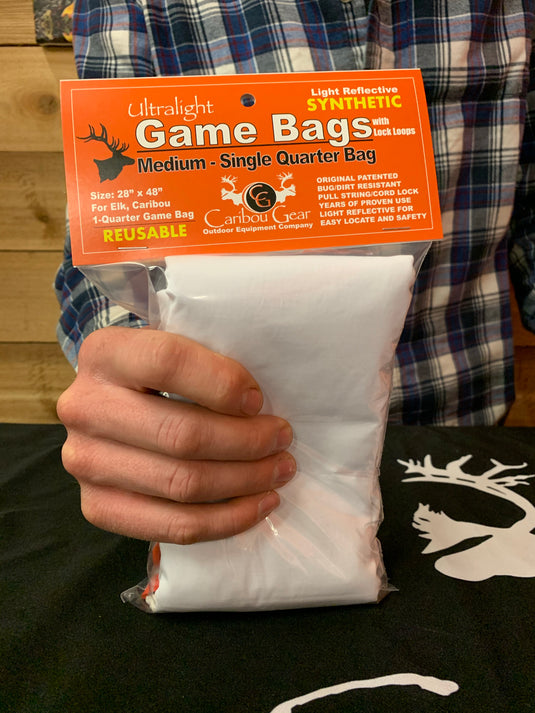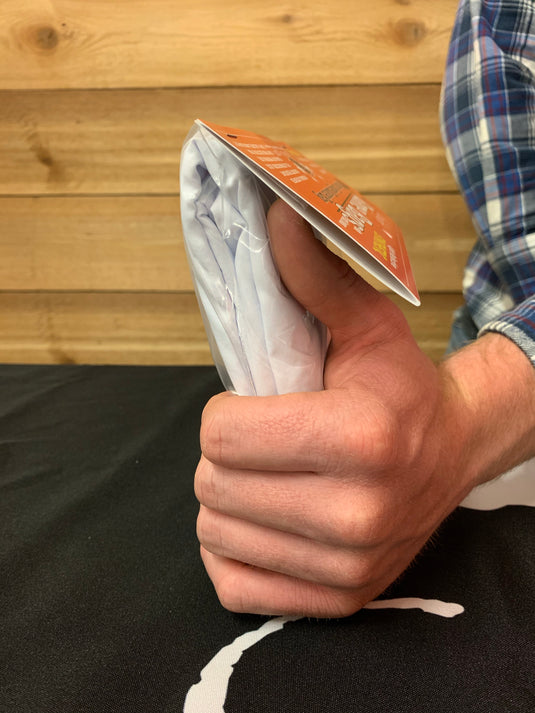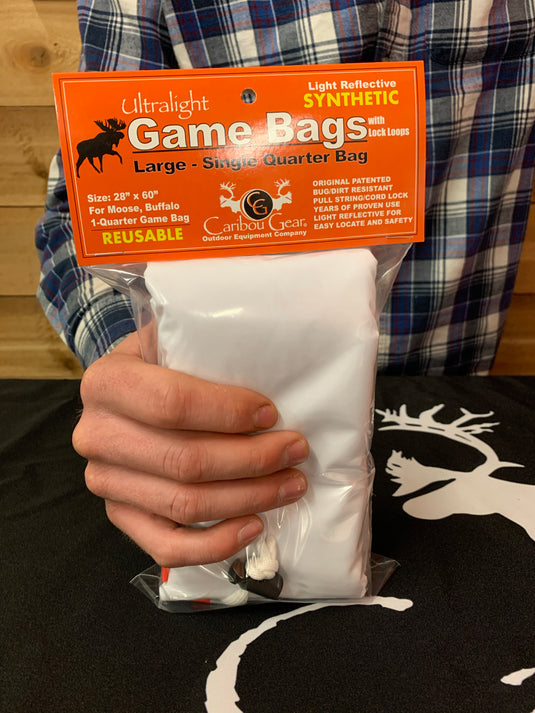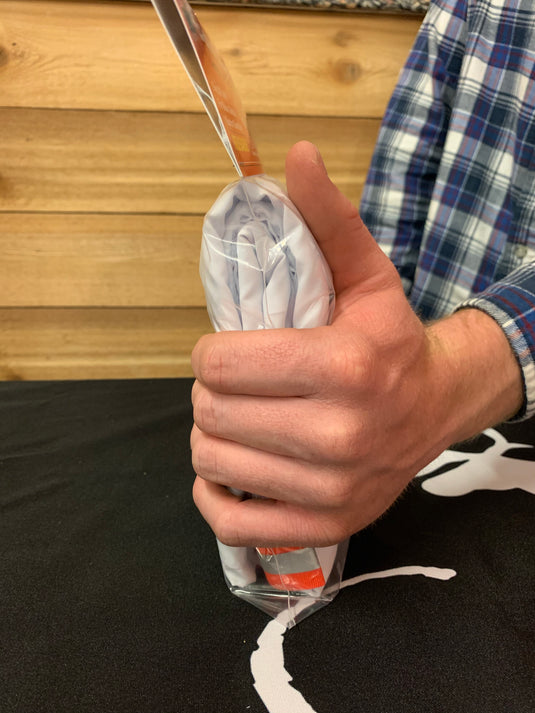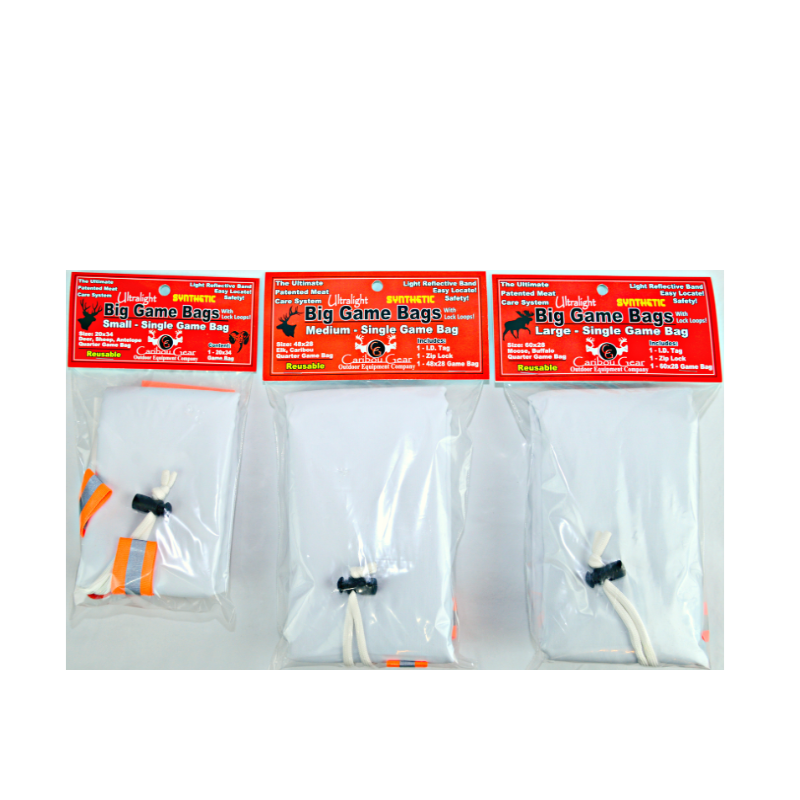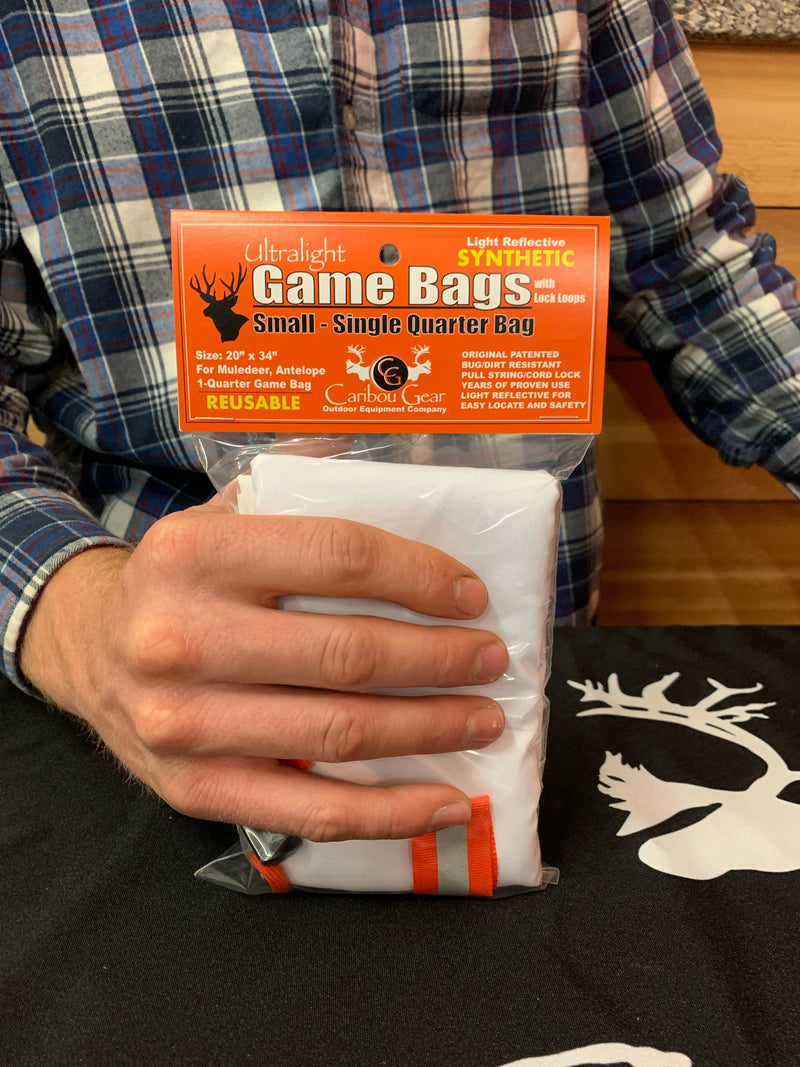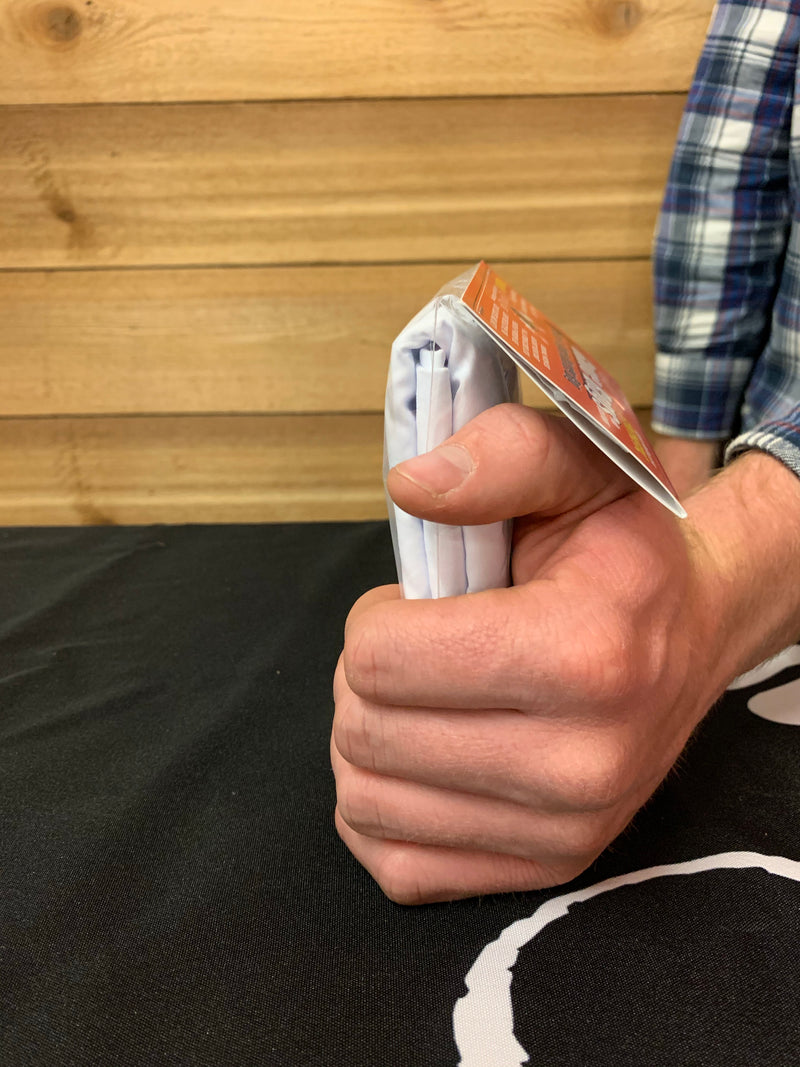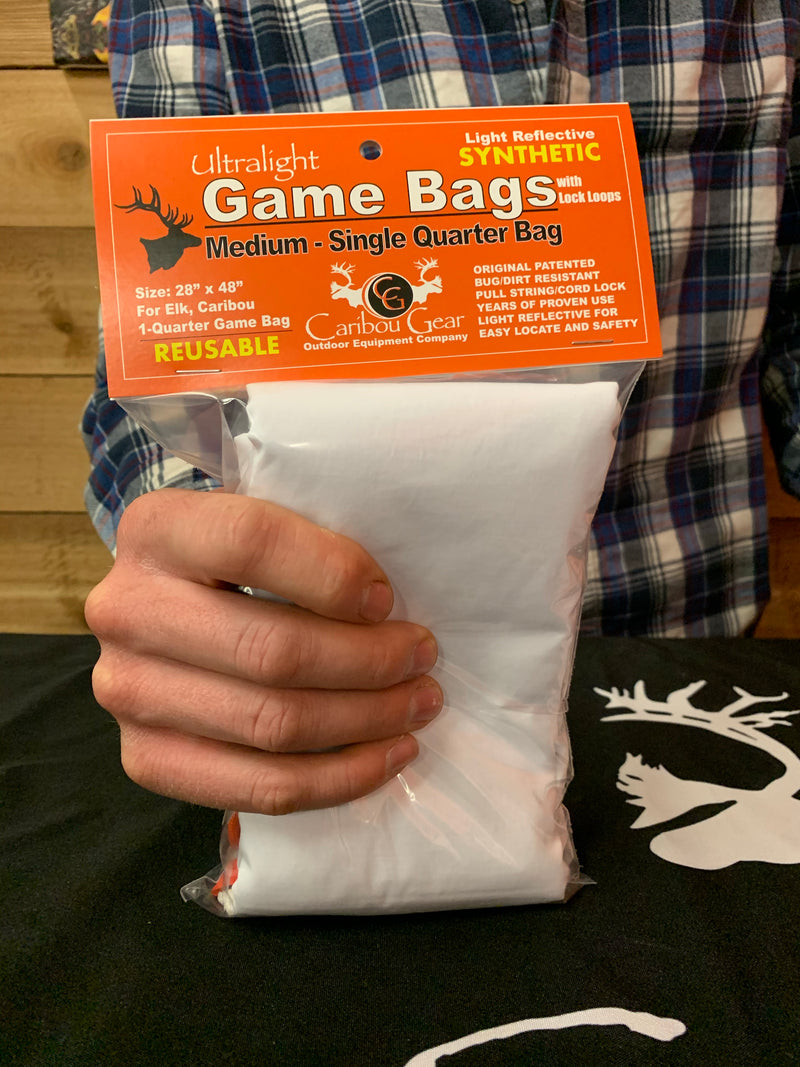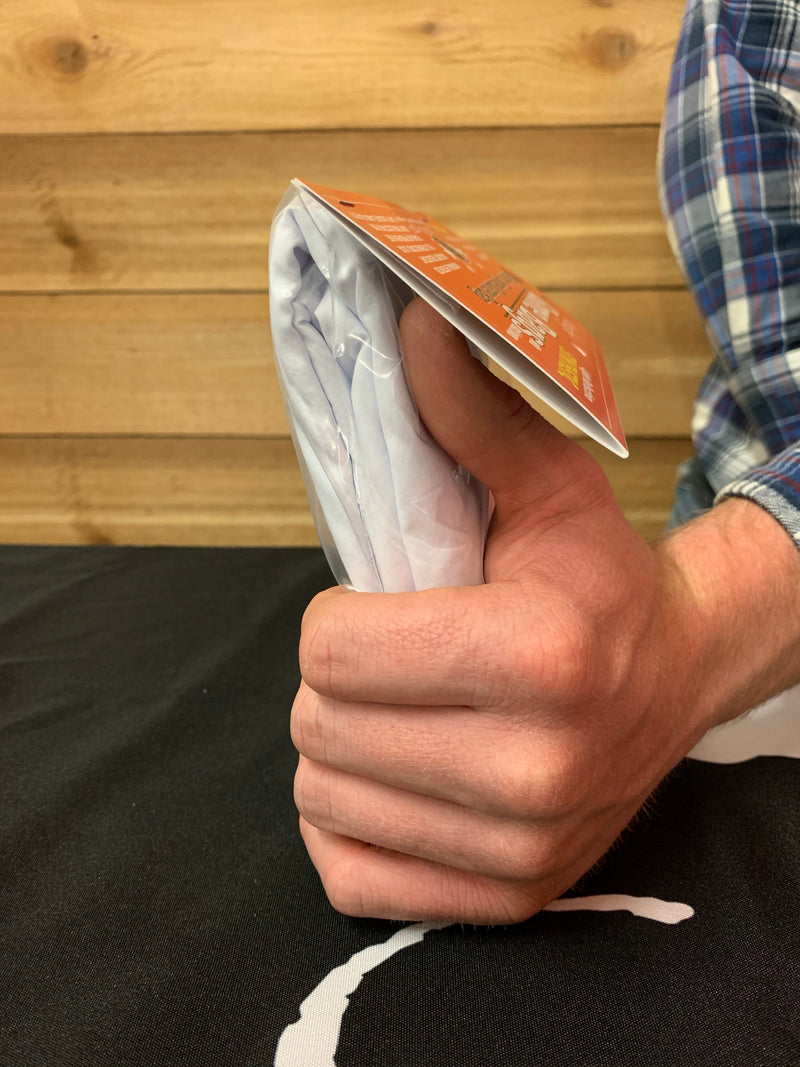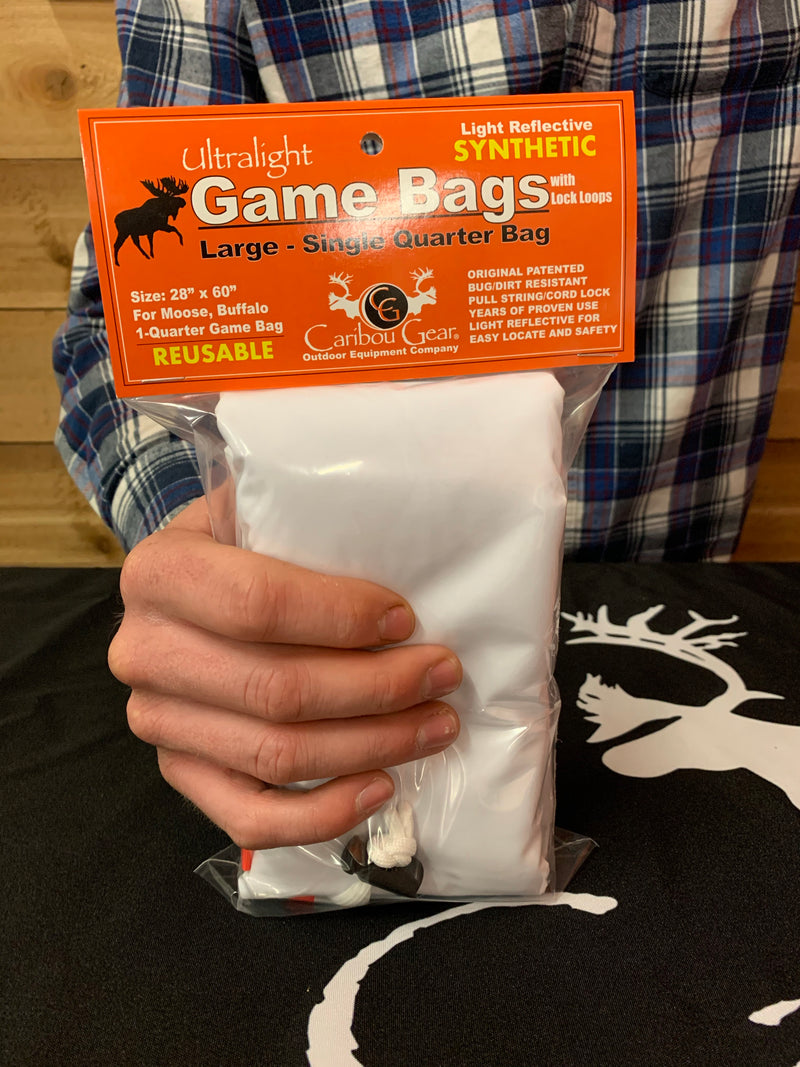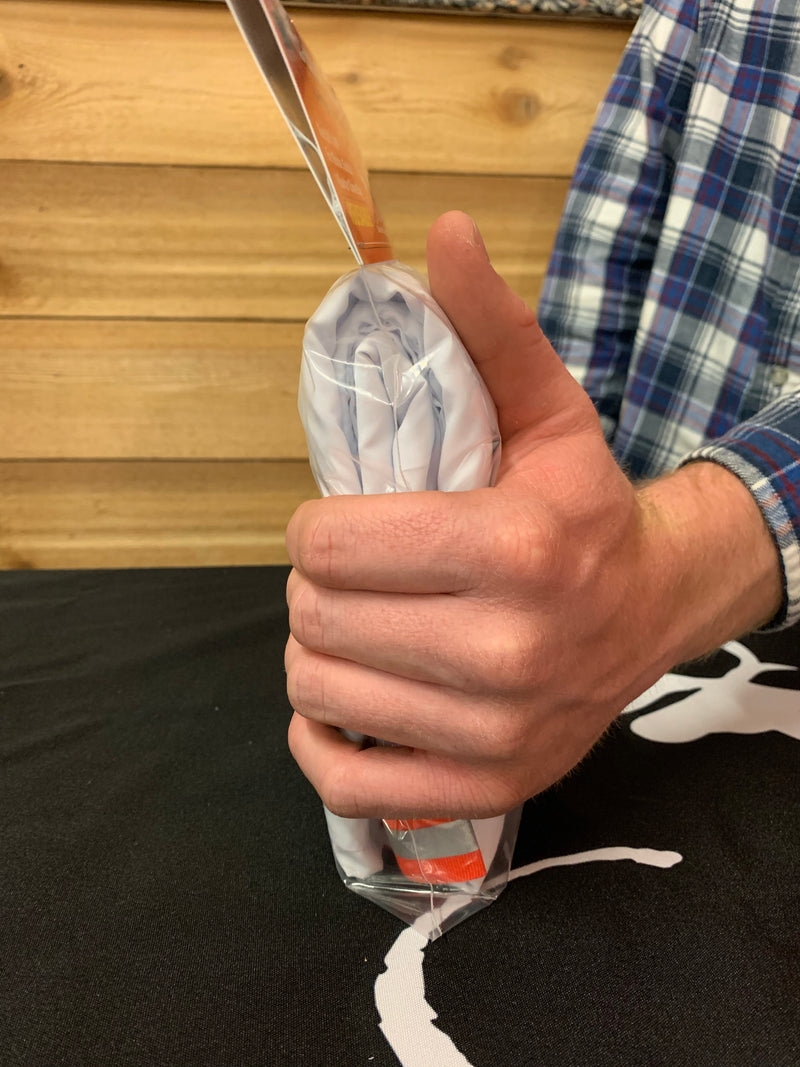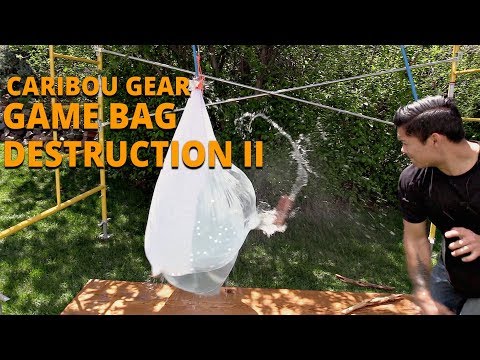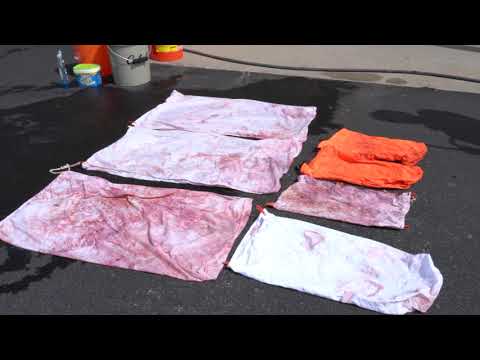 Single Quarter Game Bags
SMALL - MEDIUM - LARGE 
Replace a worn or lost bag, or build your own custom game bag system

Single Quarter Bags can also be used as a storage bag for your sleeping bag. Varmint and small game hunters use the bags to keep harvested game secure and parasites locked within the bag and off you! 
This convenient package is for the hunter wanting to replace, add or assemble their own game bag system. The game bags do not require pre-washing or conditioning and are conveniently packaged in a weather-resistant locking plastic bag.
How are we different
Our technologically advanced stain resistant synthetic fabric is scientifically made from a liquid state and specifically made for extreme meat care.  With near all quality attributes of cotton, such as wicking away moisture and most importantly breathability, but has the added strength and durability of a synthetic fabric.  It was important for our game bags to have the characteristics of cotton and not the negative attributes of a pure nylon. A pure nylon bag doesn't allow the meat to breathe risking meat spoilage. 
Why No Logos! We've designed our game bags with meat care in mind. After 21 years of development and over 50 years of hunting we understand how important breathability is in a game bag, silk screen logos, or any attachments around bag, preventing air circulation, risking meat spoilage. 
Single quarter game bags are great for varmint hunters, bear, deer, and moose hides

Item #6451 - Small - 20" Wide x 34" Tall - Deer, Sheep, Bear, Antelope 
Item #6413 - Medium - 28" Wide x 48" Tall - Elk, Caribou 
Item #6444 - Large - 28" Wide x 60" Tall - Moose, Buffalo
Be sure to see
Game Bag Destruction Video - Shows overall strength! (see above)

Meat Transfer Form and Field Tips - This is a free must have! Do you need to gift meat or transfer possession of meat for transport you'll need this form. Also helpful tips when hunting in bear county, meat care and washing game bags and so much more... Print PDF      
How to wash your game bags and in field meat care